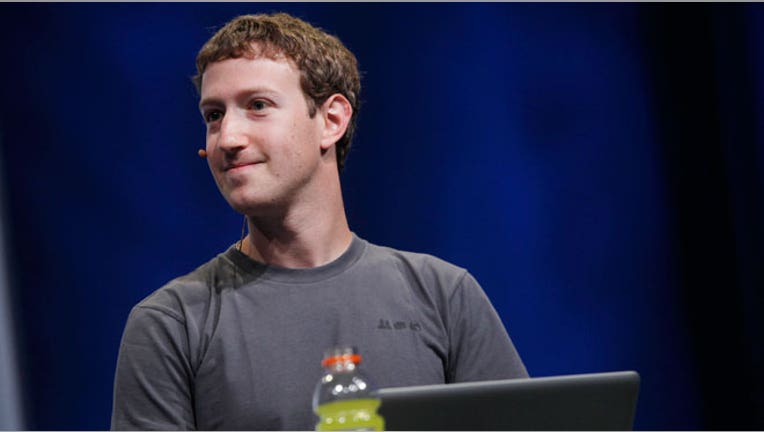 Mark Zuckerberg's controlling management style apparently extends to decisions calling for Facebook to throw down $1 billion in a high-profile acquisition.
According to The Wall Street Journal, Facebook's board of directors was given scant notice of Zuckerberg's intent to buy photo-sharing service Instagram, only being alerted the morning before the transaction was cemented.
For Facebook, which is 28% controlled by CEO and co-founder Zuckerberg, 27, it would be the social network's largest acquisition ever and a dramatic departure from its previous strategy to snap up just small startups.
Zuckerberg didn't bring in the board until the deal was all but done and directors were "told, not consulted" about the decision, a person familiar with the matter told the Journal. A board vote on the move was largely symbolic, the paper said.
In normal circumstances, transactions the size of the Instagram buyout take weeks or even months to develop and are only finalized after scrutiny from lawyers and investment bankers.
However, Zuckerberg and Instagram co-founder Kevin Systrom hammered out their high-profile agreement over just several days of negotiations at Zuckerberg's $7 million Palo Alto home, the Journal reported.
In fact, Facebook board member Marc Andreesen was unaware Zuckerberg was even meeting with Systrom when Andreesen showed up at Zuckerberg's house for a regular meeting Sunday evening.
Sheryl Sandberg, Facebook's widely-respected chief operating officer and a former Google (NASDAQ:GOOG) exec, wasn't directly involved in the talks but was notified the Thursday before the deal that Zuckerberg planned to push for a deal, the Journal reported.
While this speedy decision process may let companies quickly make strategic moves in the fast-moving social-networking space, it can be tougher in the world of public companies.
Facebook is set to join that world next month in a mega initial public offering that could value the largest social network at a whopping $100 billion.
Zuckerberg apparently didn't need much help lowering Systrom's asking price, which stood at $2 billion, the Journal reported.
Pushing for the $1 billion figure, Zuckerberg argued to Systrom that if Facebook would one day be worth $200 billion or more like Google, then 1% of Facebook's value should be sufficient, the Journal reported.
Instagram, which is just 18 months old and has 35 million users, does not yet generate any revenue, let alone a profit.