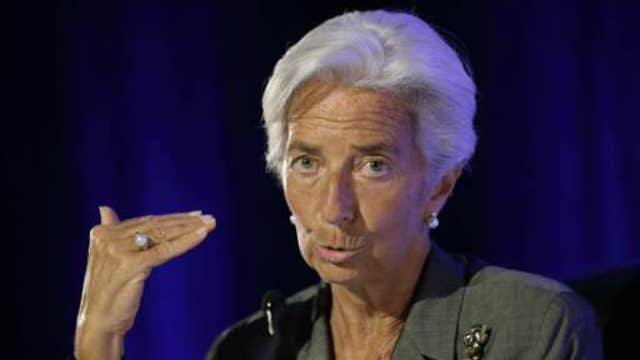 Continue Reading Below
Advertisement
In French law, magistrates place someone under formal investigation when they believe there are indications of wrongdoing, but that does not always lead to a trial.
The inquiry relates to allegations tycoon Bernard Tapie, a supporter of conservative ex-president Nicolas Sarkozy, was improperly awarded 403 million euros in an arbitration to settle a dispute with now defunct, state-owned bank Credit Lyonnais.
The inquiry has already embroiled several of Sarkozy's cabinet members and France Telecom CEO Stephane Richard, who was an aide to Lagarde when she was Sarkozy's finance minister.
In previous rounds of questioning, Lagarde accused Richard of having used her pre-printed signature to sign off on a document facilitating the payment, local media has said. However Richard has stated that Lagarde was fully briefed on the matter.
Investigators are trying to determine whether Tapie's political connections played a role in the government's decision to resort to arbitration that won him a huge pay-out.
The offence of negligence by a person charged with public responsibility in France carries a maximum penalty of one year's imprisonment and a 15,000-euro fine.
Lagarde has been managing director of the IMF since July 2011. The IMF last year said that the global lender's board had discussed possible consequences of the Tapie case and determined that she would be able to lead.