I'm Paying for What?! Mandated Health Insurance Benefits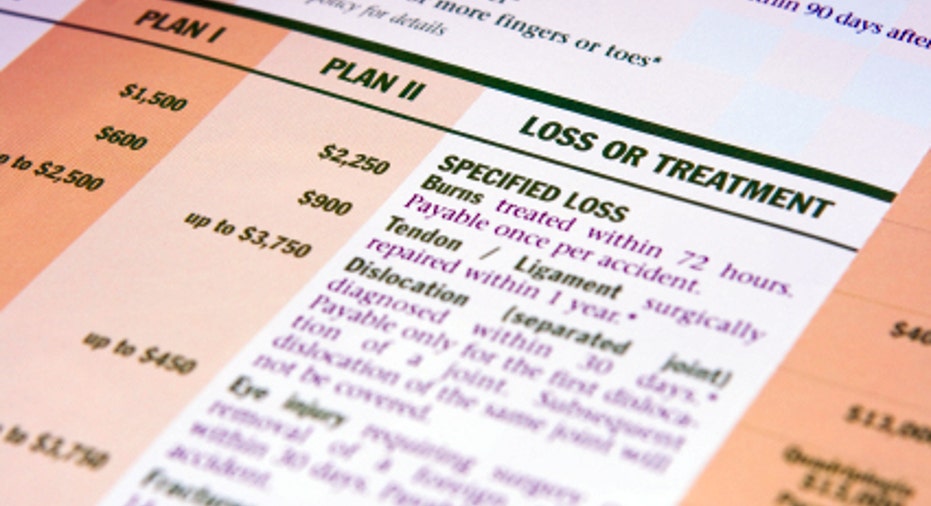 The medical treatments and drugs that your health insurance company must pay for depend a lot on where you live.
Ten states require health insurance plans to cover antipsychotic drugs. Nine states say health plans must cover bone marrow transplants. Clinical trials for cancer patients are required benefits in 29 states.
Those are just a few examples of state health insurance mandates. As of Dec. 31, 2011, states had enacted 2,262 such laws, according to the "Health Insurance Mandates in the States 2011" report by the Council for Affordable Health Insurance (CAHI) in Washington, D.C.
These mandates apply to both health insurance for individuals and fully insured group plans, but not to self-insured group plans. Most large employers self-insure their plans, which means they pay their employees' medical claims even though the plan benefits may be administered by a health insurer. The federal government, not states, regulates self-insured plans.
Mandates require health insurance companies to cover certain types of health care providers, such as chiropractors or dieticians, or particular benefits, such as maternity care or hormone replacement therapy. In addition, some state health insurance mandates require health insurance companies to extend coverage to certain dependents, such as adopted children, grandchildren or domestic partners.
The mandates vary in scope. One state's mandate to cover chiropractors might require health plans to pay for a certain number of visits each year; a mandate in another state might require insurers to cover chiropractors along the same lines as they cover physicians, according to the council's report.
Insurance mandates multiply
The number of state health insurance mandates nationwide grew from only a few in the early 1960s to about 850 in 1992, when the CAHI began tracking them.
The trend accelerated in the late 1980s and through the 1990s with the evolution of managed care, says Richard Cauchi, program director for health at the National Conference of State Legislatures.
Managed care introduced more oversight and tighter controls on benefits to control costs. Consumer advocates and health care providers pushed for laws to force health insurance companies to provide certain types of coverage.
State health insurance mandates continue to increase, but the rate of growth has slowed, Cauchi says.  A few types of mandates, though, are bucking the trend.
State laws requiring health insurance companies to cover treatment for autism have multiplied in the last few years. Twenty-nine states have enacted laws requiring health insurance companies to cover medically necessary treatment for autism, including applied behavior analysis, according to Autism Speaks, a national advocacy group for people with autism and their families. The intensive therapy is based on behavior conditioning techniques to help children with autism develop communication skills, social interaction and other skills.
Effective grassroots organizing, compelling statistics and personal stories have helped Autism Speaks get autism insurance mandates passed.
"We know with early and appropriate intervention, almost 50% of children are able to be mainstreamed in school by early elementary education," says Michael Wasmer, associate director of state government affairs for Autism Speaks. "Another 40% improve enough to need significantly less special education than they would have otherwise."
Wasmer was a veterinarian in Kansas when his daughter was diagnosed on the autism spectrum 10 years ago. As a 3-year-old, she did not speak and was unresponsive to social interaction. The family's health plan did not cover behavior therapy. The family paid $35,000 to $40,000 out of pocket annually for three years to cover it, he says. His daughter was fully mainstreamed in school in first grade and now, as a seventh-grader, earns straight As, participates in school activities and has a circle of friends.
"I saved my local school district the cost of special education," he says.
Wasmer is among parents who helped get a state health insurance mandate to cover autism treatment passed in Kansas.
The birth of a health insurance mandate
A variety of factors lead to mandates, says Victoria Craig Bunce, director of research and policy for the CAHI. Medical breakthroughs, increasing prevalence of certain conditions, media attention, lobbying by special interest groups and societal concerns all play a role.
For instance, a recent advance in cancer treatment allows chemotherapy to be administered as a liquid, tablet or capsule on an outpatient basis or at home, instead of at a clinic or hospital. The new development has led at least 15 states to pass cancer oral and infusion chemotherapy mandates, Bunce says.
The growing number of patients with diabetes has led to more diabetes-related mandates. Forty-six states have mandated coverage for diabetic supplies, and 41 states have passed mandates to cover help for patients to manage their conditions.
The council is not opposed to mandates in general, but says legislators should consider the consequences before voting on mandates.
The consequences
Generally mandates increase medical insurance premiums because they force insurers to cover costs that patients had paid out of pocket. Insurance companies then pass on those costs to consumers. Most mandates raise premiums by a tiny amount, usually less than 1%, Bunce says.
But even small increases add up, Bunce says. "It's that combination of benefits that adds to the cost of health insurance." Looking across the country:
Most states have at least 40 health insurance mandates.
Rhode Island and Virginia (each with 70) have the most mandates. Idaho (13) and Alabama (19) have the least number of mandates.
Legislators are paying closer attention to the impact of mandates on health insurance costs. At least 30 states now require that a mandate's cost be analyzed before the requirement is enacted, according to CAHI.
The question of whether to pass a mandate is a tricky balancing act for legislators, Cauchi says.
"They face a complicated dilemma deciding on one mandate versus another," he says. "People come to the legislature and bring not only facts and figures but patients facing the conditions."
What about health care reform?
Starting in 2014, the federal Patient Protection and Affordable Care Act will require all health plans sold through state insurance exchanges to include certain essential health benefits.  That, of course, is assuming the health care reform law remains intact. Twenty-six states and other groups have challenged portions of the law's constitutionality. The U.S. Supreme Court heard arguments in April and is expected to rule in June.
The health insurance exchanges will serve as marketplaces where individuals and small groups can buy policies. States will have some flexibility in folding in their own mandates to health insurance plans, according to the U.S. Department of Health and Human Services.
The original article can be found at Insure.com:I'm paying for what?! Mandated health insurance benefits