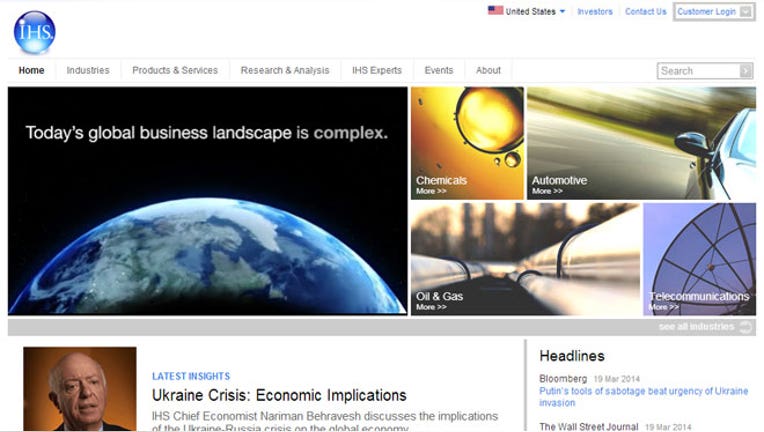 Business research and information firm IHS Inc reported better-than-expected first-quarter results, helped by contract wins in its non-subscription businesses.
The company, whose businesses include Cambridge Energy Research Associates and technology market research firm iSuppli, won more consulting and software deals in the quarter, Chief Executive Scott Key told Reuters.
"It's actually the first positive organic growth for a quarter for (the) non-subscription (business) in eight quarters," he said.
Revenue from IHS's non-subscription business, which also includes organizing industry events, rose 43 percent to $107.1 million in the quarter ended Feb. 28. The business accounted for 24 percent of the company's revenue in the year ended Nov. 30.
IHS's net income rose to $32.4 million, or 47 cents per share in the quarter, from $24.7 million, or 37 cents per share, a year earlier. Excluding items, earnings were $1.28 per share.
Revenue rose 37 percent to $524.5 million.
Analysts on average had expected earnings of $1.25 per share on revenue of $514.1 million, according to Thomson Reuters I/B/E/S.
IHS shares closed at $120.77 on the New York Stock Exchange on Wednesday after hitting a 52-week high of $123.95 in early January. The stock has risen about 10.5 percent in the past year.