IHG to Stake 'First Even' Hotels Near Dozens of Corporate Headquarters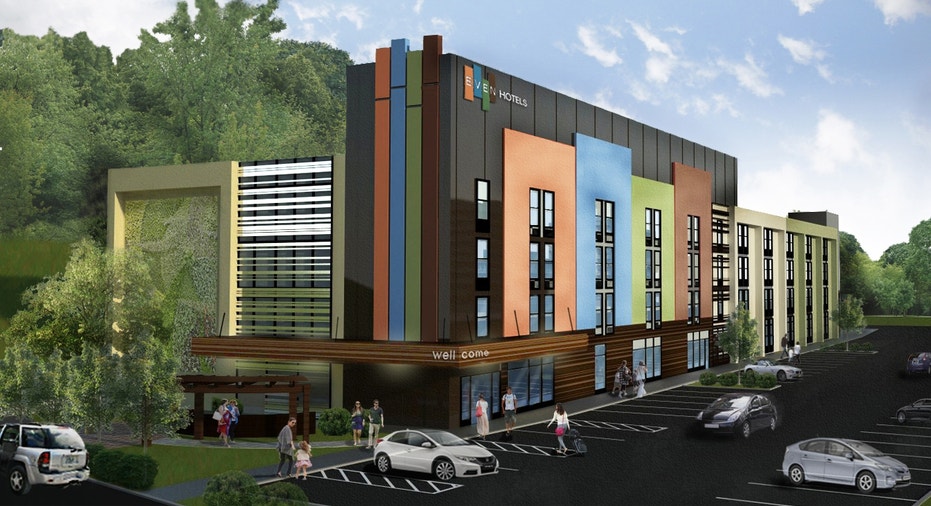 InterContinental Hotels (NYSE:IHG) said Tuesday it will premiere the first branches of its new holistic Even Hotels brand next year in strategic East Coast regions that together host more than 60 corporate headquarters.
Shares of IHG, known for popular brands like the Holiday Inn and Crowne Plaza, climbed 6.5% to an all-time high of $31.41 on the news. They are up 23% over the last 12 months.
The two hotels will be in Rockville, MD and Norwalk, CT, where the corporate headquarters of Fortune 500 giants like General Electric (NYSE:GE), Xerox (NYSE:XRX) and Lockheed Martin (NYSE:LMT) are located.
Both are major feeder markets for Washington, D.C. and New York City, expected to be able to meet the demand of wellness-minded people and businesses traveling to those areas.
"Locating the hotels in Rockville and Norwalk – both affluent communities with a high wellness-minded resident and traveler base – firmly establishes our wellness-focused brand  near major markets where the existing IHG family of brands already has a broad footprint," said Kirk Kinsell, IHG's president of the Americas.
The properties will be conversions of existing structures, designed to the specification of Even Hotels by offering holistic features like flexible public workspaces, dining and social areas, natural outdoor spaces, in-room fitness elements and small group fitness classes.
In Rockville, the 91,222-square foot hotel will have 167 guest rooms and seven guest floors. Montgomery County in the broader D.C. area is home to many companies in the technology, financial services and healthcare segments.
The smaller Norwalk property will feature 129 rooms spread across four floors and will serve as a prototype to showcase the new brand and conversion process. Among the companies in the area are Virgin Atlantic, GE, Diageo North America (NYSE:DEO) and Pepperidge Farm.
Both are expected to open early next year.
The hotels are an effort to diversify from its traditional resorts and focus on the growing health-consciousness of consumers. A recent consumer and shopper insights report from consultancy McKinsey estimates global health and wellness sales will reach $1 trillion by 2017.
"We know that our target guests want a wellness partner on the road and we are here to meet that need," said Adam Glickman, head of Even Hotels.