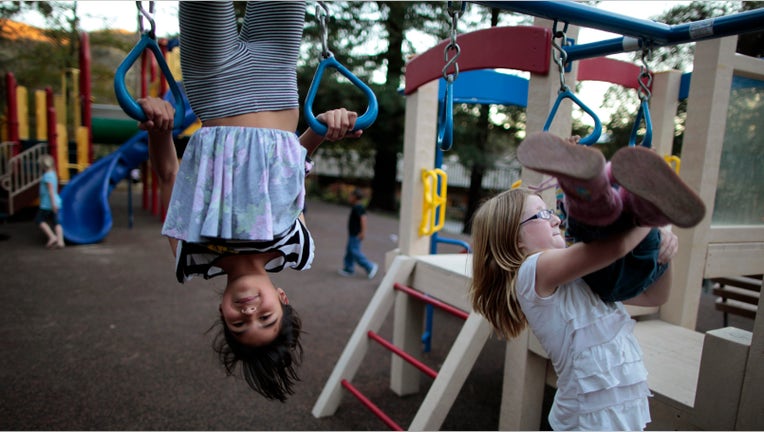 It seems like money worries don't have age limits.
According to the DoSomething.org Index on Young People & Volunteering 2012, the No. 1 worry for teenagers is how they are going to pay for college. This is no surprise considering recent research from Sallie Mae shows fewer American families are saving for college and scholarship funding is down 15% from the last academic year.
We are all too familiar with the comparisons between how business and families have to live within their means while the government continues to spend recklessly despite the record deficit. But unlike our lawmakers, kids are starting to take fiscal matters into their own hands to brighten their financial future.
In partnership with H&R Block, DoSomething.org just launched "The Craziest Thing I Did to Save Money," a campaign that uses humor (and downtown Los Angeles-based electro-pop group Far East Movement) to get young people talking – and learning – about personal finance. The idea is to inspire kids to start taking financial responsibility into their own hands.
Saving money is hard to do in a tough economy--but it's not impossible. It's simply a matter of discipline. Here are a few interesting quotes from participants of the DoSomething.org challenge on how they are tightening their belts and padding their savings:
 "I walk 3.7 miles from school 5 days a week to save the gas in my car." This is quite the trifecta: it's green, combats youth obesity  and is fiscally responsible. Some of our members of Congress could probably use a few extra miles of walking each week.
 "I repair my car with duct tape to save money for college." This is a great example of good old-fashioned American ingenuity. This decision also demonstrates an understanding of delayed gratification, a mentality that has all but disappeared in modern business and government.
"I purposely blocked myself out of my bank account to save money." Congress might seriously want to consider this one! And if they don't, at some point we the people may need to cut them off.
As the sequestration continues to unravel, it's time Washington demonstrates fiscal constraint. It's really not that complicated. If kids can do it why can't grown politicians? Our political leaders love to claim they are working for a better tomorrow, so maybe it's time to start listening to the future leaders of tomorrow.