ICE Plans to Buyout Big-Board Parent NYSE Euronext: Sources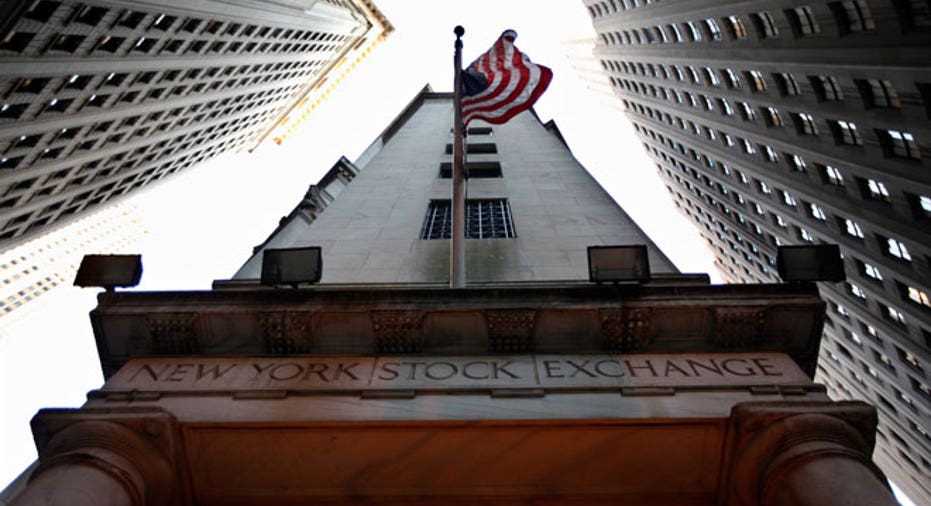 Plans for IntercontinentalExchange (NYSE:ICE) to take over NYSE Euronext (NYSE:NYX) in a deal that would change the ownership of the famed New York Stock Exchange are set to be announced Thursday, sources tell FOX Business. Atlanta, Georgia-based ICE currently controls several electronic futures and over-the-counter markets, but not any physical exchanges. The deal would mean ICE would garner control of the 195-year-old Big Board, an iconic Wall Street institution. The merger would value NYSE at roughly $30 a share -- a 25% premium to Wednesday's closing price, sources said.
Officials at NYSE and ICE were working feverishly Wednesday evening to close the deal, but a source cautioned that there was still a possibility it wouldn't go through.  The tie-up will also require approval from anti-trust and likely securities regulators, sources said—and that final structure of any deal isn't known. Under the terms being discussed, the ICE would acquire the NYSE, though people close to the deal say other scenarios are possible. Another factor that has yet to be determined is management; NYSE chief Duncan Niederauer, a long-time fixture on Wall Street, has recently weighed at what point he might step down from the NYSE's top job, which he has held since December 2007, people close to the matter say. The ICE was founded by its current CEO Jeffrey Sprecher in 2000, a former power-plant developer who created an electronic futures market to trade energy contracts. Though Sprecher is well regarded on Wall Street, he prefers a low profile—something he might have to give up if he takes the top spot at the NYSE. The big board's open and closing bells are televised daily, with companies who list on the exchange appearing on the podium with the NYSE chief, and often giving interviews on the Big Board's floor. The two firms compete globally against other heavyweights like Nasdasq OMX Group (NASDAQ:NDAQ) and Deutsche Boerse. Indeed, NYSE and Deutsche Boerse made a merger attempt that would have created the world's biggest exchange operator that was eventually quashed by European regulators. Shares of NYSE zoomed higher by some 12% in after-hours trading late Wednesday, while ICE tacked on 3% following FOX Business' report.  
Executives for NYSE and ICE couldn't immediately be reached for comment.