Icahn Takes a Stake in Copper Giant Freeport-McMoRan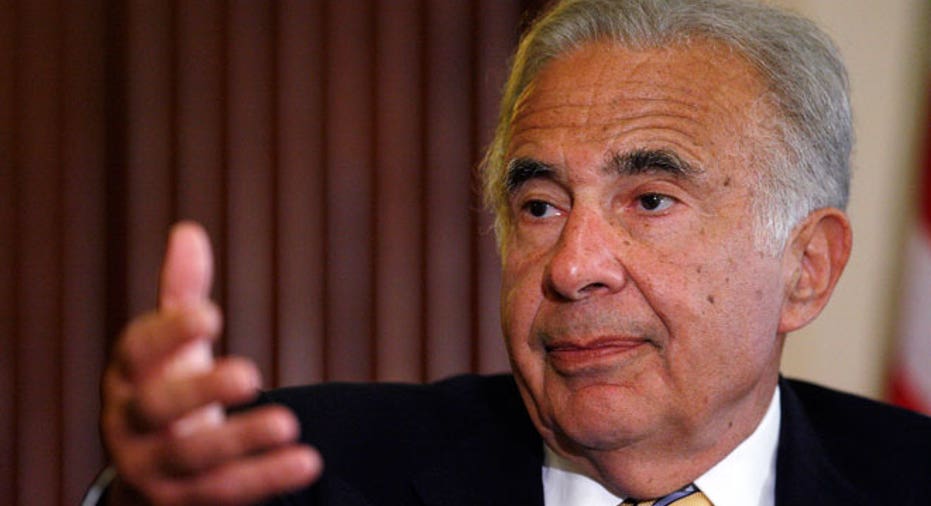 Activist investor Carl Icahn bought a big stake in Freeport-McMoRan Inc., adding pressure to the beleaguered miner hours after it disclosed a major retrenchment in response to the global commodity rout and an ill-timed pair of acquisitions two years ago.
The billionaire activist investor disclosed late Thursday he holds an 8.5% stake in Freeport, worth roughly $900 million and enough to make him one of the company's biggest shareholders. A securities filing said he would potentially seek board representation and wants the company to cut spending levels and executive compensation.
The disclosure followed word by Phoenix-based Freeport earlier in the day that it would slash 2016 capital spending by 29%, cut about 10% of its U.S. workforce--or more than 1,500 jobs--and reduce output. That is on top of plans to cut spending in its oil-and-gas operation announced earlier this month.
Freeport said in a statement that it "maintains an open dialogue with our shareholders and welcomes constructive input toward our common goal of enhancing shareholder value."
The company's shares have tumbled as global commodity prices sink amid concerns about increasing global oil supplies and slowing demand from China, including for copper, a big source of revenue for Freeport.
Before it released its cost-cutting plan, Freeport shares were down nearly 90% from the $60-a-share they fetched at the end of 2010. Its shares climbed sharply on Thursday, rising 29% to $10.19. The stock jumped another 19% after hours to $12.12 following disclosure of Mr. Icahn's stake.
The activist's position is in the red, according to his securities filing that reveals he spent more than $1.2 billion on the position. He holds much of his ownership in contracts that allow him to buy the stock at $15 and $17 a share. That is where the stock traded a month ago, but far from Thursday's levels.
The two sides have yet to engage in talks, the filing said.
The company has been hurt by debt it took on to make a big bet on oil and gas with the 2013 purchases of McMoRan Exploration Co. and Plains Exploration & Production Co., for $9 billion combined. It also moved to dramatically expand copper production on four continents. Copper prices are currently averaging $2.25 a pound, 27% lower than last year's levels and near a six-year low, while oil prices have dropped even more.
Freeport said it now expects capital spending of $4 billion next year, down 29% from its July estimate of $5.6 billion.
The retrenchment by Freeport, which mines copper in Arizona, Latin America, Indonesia and the Democratic Republic of Congo, is significant because the company had one of the most bullish stances on the metal.
Freeport explained the cuts by saying it is time to "respond aggressively to current market conditions."
A downturn in commodity prices has hit miners across the board. Freeport has managed to keep costs at most of its mines below current copper prices, helped by lower oil prices and the strong dollar. Freeport could be in even worse shape if it mined iron ore, the key ingredient in steelmaking, which is more oversupplied.
Freeport this month cut its oil-and-gas capital spending plans for 2016 and 2017 by $900 million to $2 billion a year. The company maintained its expectation for $2.8 billion in spending this year. Freeport said it would look for strategic investors to help fund development at oil-and-gas and mining properties.
Freeport paid $2.1 billion for McMoRan, an oil-and-gas company it had separated from in the 1990s, and $6.9 billion for Plains, a Houston-based rival. The deals in part were a bet that oil prices would remain high.
But as the acquisitions quickly soured, Freeport shareholders alleged conflicts of interest led the firm to pay too much for the deals.
They sued, and in January, Freeport agreed to pay $137.5 million to shareholders to settle the claims.
The picture has worsened amid the drop in energy prices.
The 2013 deals "would have a been a bad move even if oil and gas prices hadn't tanked," said Dan Rohr, an analyst for Morningstar Inc. "We continue to see no reason for Freeport to own oil and gas assets."
Chelsey Dulaney contributed to this article
Write to David Benoit at david.benoit@wsj.com and John W. Miller at john.miller@wsj.com
Subscribe to WSJ: http://online.wsj.com?mod=djnwires
Copyright © 2015 Dow Jones Newswires