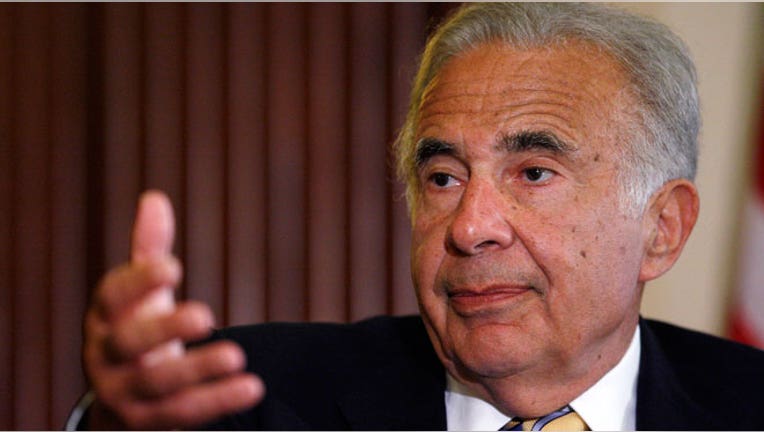 For once, a company is excited about adding Carl Icahn as an investor.
Icahn, the famed activist investor, has invested $100 million in ride-sharing startup Lyft Inc., the company said Friday. The investment is an extension of a round of funding Lyft announced in March that values the three-year old company at $2.5 billion.
Betting on a young startup with an unproven business model is unusual for Icahn, an outspoken activist known for taking large stakes in publicly traded companies and challenging management to make changes. The Lyft investment is a fraction of the size of his firm's largest holdings, which include multibillion-dollar stakes in companies including Apple Inc., CVR Energy Inc. and eBay Inc., as of December.
In an interview, Icahn said investing in San Francisco-based Lyft at a valuation of $2.5 billion is "a no brainer" when you compare that price to the valuation of its larger rival Uber Technologies Inc., most recently valued at more than $41 billion.
"If you look at the way the market evaluates Uber and then look at the valuation of Lyft--Lyft is a tremendous bargain," Icahn said. "There is room for two."
In Icahn, Lyft saw a chance to add a well-known public-market investor whose name and connections could help with future fundraising, said Lyft president John Zimmer.
"As we look to the future to raise capital, whether it's next year or whenever, that's going to be a large validation," Zimmer said.
Jonathan Christodoro, one of Icahn's managing directors, will be added to Lyft's board of directors.
Icahn joins a long list of investors in Lyft that includes venture capitalist Marc Andreessen, the man he publicly sparred with last year after taking a position in eBay, where Andreessen was a board member. Icahn accused Andreessen of being conflicted in his role on that board, because he invested in numerous startups that compete with eBay's PayPal unit.
At the time, Andreessen defended himself by saying he is recused from board discussions that involve a potential conflict of interest. In an interview with CNBC, Icahn said of Andreessen, "he's screwed more people than Casanova." In a separate interview with CNBC, Andreessen said of Icahn, "Carl just makes stuff up...he lies and he slanders...his inner six-year-old comes out."
In an emailed statement, Andreessen said, "All's fair in love, war and ride-sharing."
Lyft raised $530 million in a funding round earlier this year led by Japanese e-commerce firm Rakuten. Icahn's investment is the largest portion of a $150 million extension to that round at the same valuation, the company said. The company didn't disclose who contributed the other $50 million to the extension.
Lyft has raised a total of more than $1 billion in its battle against larger rival Uber, the ride-sharing leader which has raised more than $5 billion. Uber recently briefed investors on plans to raise up to $2 billion more, people familiar with the matter told The Wall Street Journal this month. In that round, Uber's valuation is likely to top $50 billion.
Uber has expanded to more than 250 cities internationally. To date, Lyft operates in 65 cities, only in the U.S.
Rolfe Winkler contributed to this article.
(By Douglas MacMillan)