Icahn Reveals Large Apple Stake, Calls Company Undervalued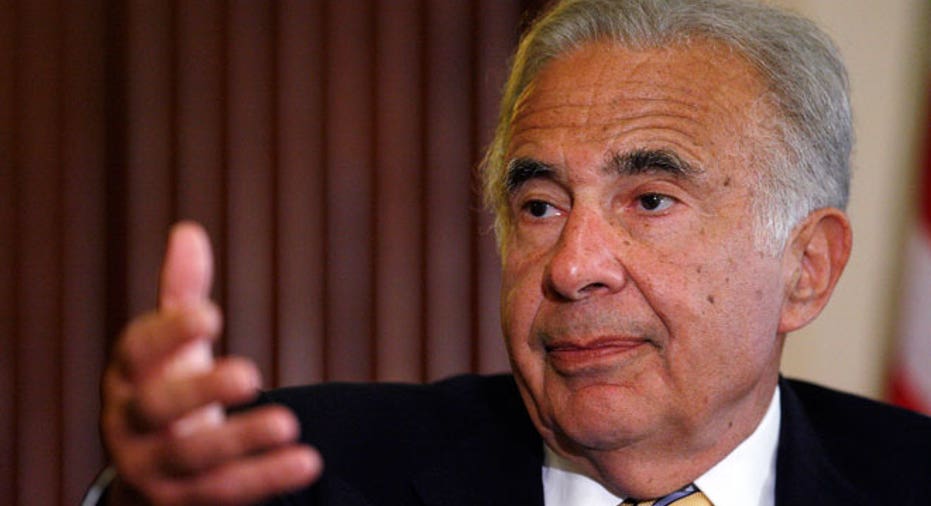 Activist investor Carl Icahn took to Twitter to disclose that he holds a "large position" in Apple (NASDAQ:AAPL) and believes the consumer tech giant is "extremely undervalued."
The remarks gave a jolt to Apple shares, which closed Tuesday up 4.75% at $489.57. The stock was near breakeven in after-hours trading.
"Had a nice conversation with Tim Cook today. Discussed my opinion that a larger buyback should be done now. We plan to speak again shortly," Icahn said on his Twitter account.
An Apple spokesperson didn't immediately respond to a request for comment. A representative confirmed with The Wall Street Journal that Apple Chief Executive Tim Cook had a "very positive conversation" with Icahn today.
The Journal also reported that Icahn's stake in Apple is worth more than $1 billion.
Apple announced in April that it increased its buyback program to $60 billion from $10 billion. The Cupertino, Calif.-based company said at the time that its buyback reflects the largest-ever single share repurchase authorization of any company.
After his remarks on Twitter, Icahn told FBN's Liz Claman that "a bigger buyback is a good idea."
On Monday, Icahn Enterprises indicated that Carl Icahn would rely more on the social media site to make potentially material statements.
Since joining the site in June, Icahn has largely used Twitter as a forum to comment on Dell (NASDAQ:DELL) and the battle he has waged with the PC maker.
"All would be swell at Dell if Michael and the board bid farewell," Icahn tweeted late last month.
Icahn filed a lawsuit seeking to block the proposed $24.9 billion Dell buyout led by founder Michael Dell and Silver Lake.