Icahn refuses to drop proxy fight option: WSJ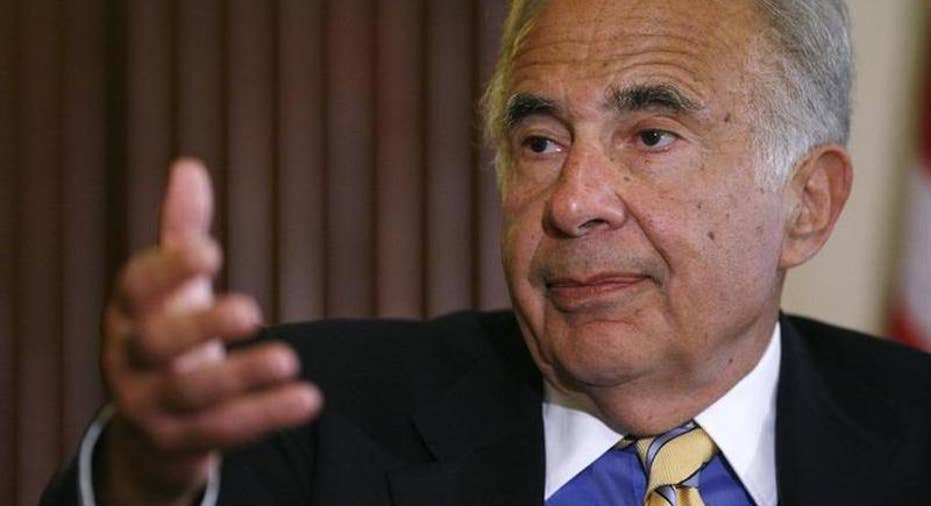 Billionaire investor Carl Icahn is refusing to drop the option of a proxy fight to force Dell Inc to pay a big dividend, in spite of the board committee's request that he drop his threats and launch a formal bid for the company, the Wall Street Journal reported.
Icahn had asked the board's special committee to be reimbursed for the cost of his due diligence on Dell, a benefit the committee has already granted to rival bidders Silver Lake Partners and Blackstone Group LP.
In its response to Icahn on Friday, the committee said it would consider Icahn's request to cover the cost of his expenses for discovery, but only if he would drop his rights to a proxy fight and threats of "years of litigation."
In an interview with the Wall Street Journal, Icahn said he is considering a range of options, including his earlier proposal for a dividend, which would necessitate a proxy fight, as well as his preliminary bid to buy up to 58 percent of the company. Icahn holds a $1 billion stake in Dell, the No. 3 maker of personal computers.
"No matter how much they are willing to pay to reimburse me I'm not going to give up the right to put in a bid that I think will be compelling to shareholders, even if the board doesn't like it," Icahn told the paper.
Blackstone and Icahn separately made preliminary proposals in late March that, if finalized, could be superior to the $24.4 billion offer on the table from founder Michael Dell and private equity firm Silver Lake Partners LP.
Blackstone will visit Dell's headquarters on Monday to begin an in-depth analysis, a sign the buyout firm is proceeding with an offer, sources told Reuters on Thursday.
(Reporting by Julie Steenhuysen; Editing by Doina Chiacu)