Icahn Launches Attempt to Control Oshkosh Board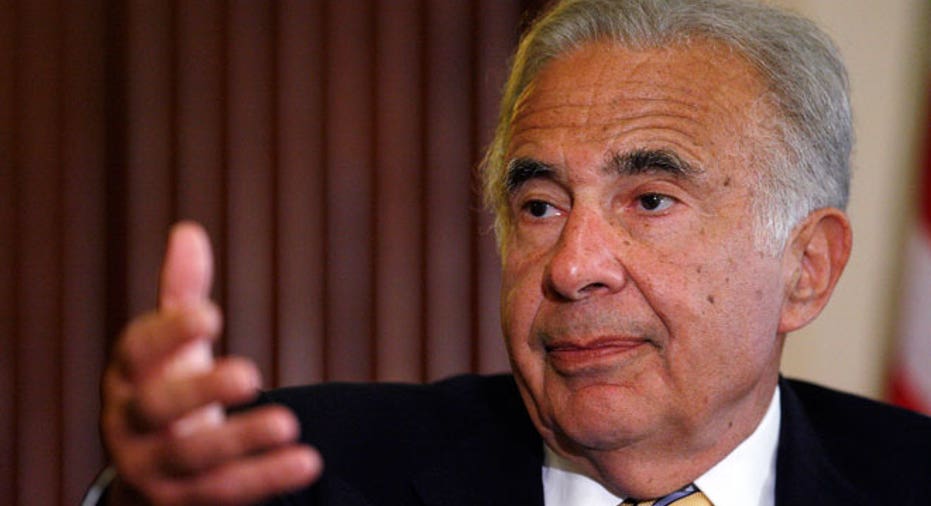 Shares of Oshkosh (NYSE:OSK) soared nearly 15% to a 52-week high Thursday after billionaire investor Carl Icahn offered to buy the emergency vehicle maker for $32.50 a share.
The "any and all" tender offer represents a premium of 21% over Oshkosh's closing price on Wednesday and values Oshkosh at about $3 billion.
The activist shareholder, who is already Oshkosh's largest investor with a 9.45% stake, also announced his intention to nominate a slate of directors for election to the company's board at its upcoming annual meeting in Oshkosh, Wis.
Icahn in January unsuccessfully attempted to have six directors nominated to the board. This time around, he said his tender offer will be subject to the election of his board picks.
"It is clear to me that management has taken a passive attitude to the future of this company, willing to sit back and watch what happens to the defense, housing and construction industries, hoping for a positive outcome and reduced competition," Icahn said in a statement.
Icahn chastised Oshkosh management for not doing enough to navigate the volatile economy, shrinking defense budget and constrained municipal environment.
Oshkosh last month said it expects to double earnings over the next years and said it was rolling out a business strategy that would help it grow despite defense cuts. In July, Oshkosh reported an increase in third-quarter earnings as sales improved and the company has raised this full-year outlook twice so far this year.
"We are already delivering positive results as we enter the early stages of recovery from a deep cycle," Oshkosh CEO Charles Szews said last month.
On Thursday, Oshkosh said it is in consultation with its financial and legal advisers and will advise shareholders of its decision within 10 days following the commencement of the tender offer.
Icahn said he will extend the 45-day offer if at least 25% of shares are tendered.
"We are willing to engage in negotiations with Oshkosh immediately in order to obtain its support for the offer and facilitate closing on an expedited basis," Icahn said.
Shares of Oshkosh were up about 3% to $30.38 in recent trade after touching a 52-week high of $31.30.
Icahn was victorious last week when another truckmaker, Navistar International (NYSE:NAV), after the company agreed to accept his associate Vincent Intrieri to its board.