Icahn Files Shareholder Proposal to Boost Apple Buyback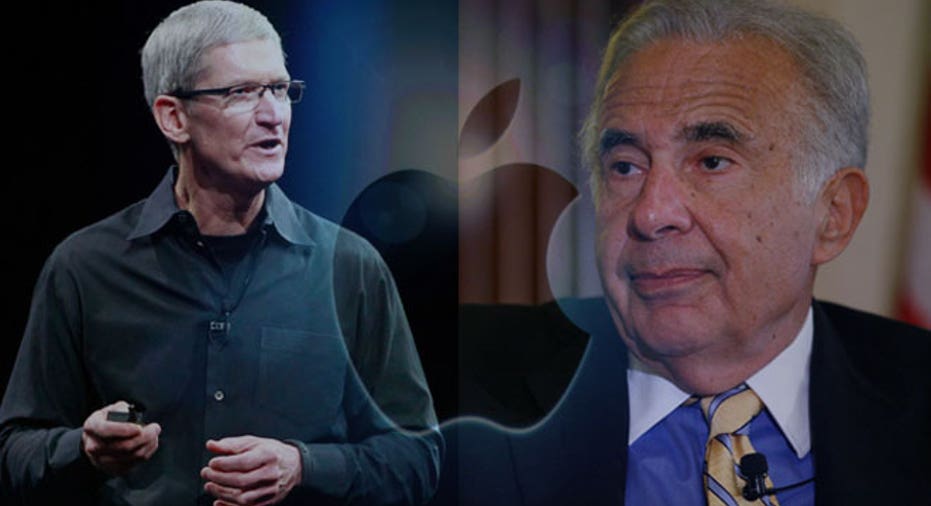 Activist investor Carl Icahn said Wednesday he notified Apple that he's seeking a shareholder vote on a larger share buyback.
In a message on Twitter (NYSE:TWTR), Icahn added that he wants the tech giant to increase its repurchase program to no more than $150 billion. His plans call for a precatory proposal, meaning the approval of a majority of shareholders would be non-binding.
Icahn made the comments after telling Time magazine that he filed a shareholder proposal with Apple on Nov. 26.
Apple (NASDAQ:AAPL) announced in April that it increased its three-year buyback program to $60 billion from $10 billion. The company called it the largest-ever single repurchase authorization of any company. Apple also hiked its dividend by 15%.
Icahn has been a critic of Apple's tendency to retain cash, characterizing the buyback plans as too small. He told Time that CEO Tim Cook is "doing a good job with the business" but "Apple is not a bank."
The Cupertino, Calif.-based company has about $147 billion in cash on hand.
Apple didn't immediately respond to a request for comment.
Shares were trading 9 cents higher at $566.41 shortly before Wednesday's close. Apple's stock has risen just 6.4% this year, lagging behind the broader market.