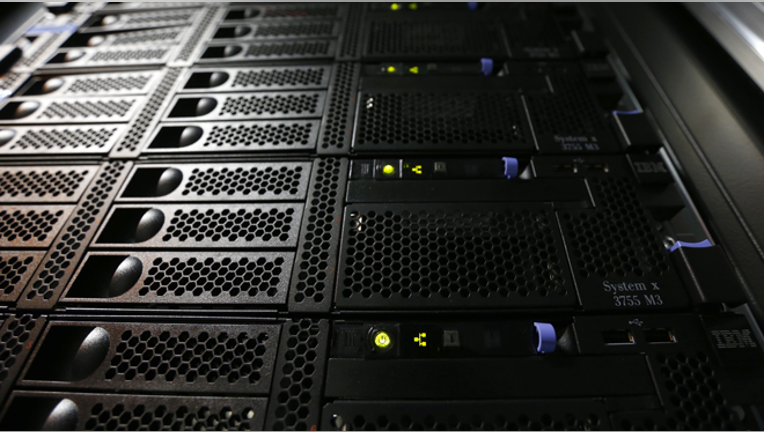 BM will help China's largest server vendor Inspur International design server systems, the two companies said on Friday, an unexpected development in what has been a politically charged rivalry in the Chinese technology market.
Since last year Inspur has aggressively marketed its servers to Chinese state-owned firms as a replacement for IBM (International Business Machines Corp) systems while U.S.-China relations have worsened dramatically over mutual suspicions of cyber-spying.
Inspur shares soared in late May after it told Chinese news outlets that its servers had begun to replace the U.S. company's equipment in large financial institutions and would completely supplant IBM in China in due course. The Chinese firm has coined the term "I2I" - IBM to Inspur - as a marketing catchphrase.
In marketing materials distributed this year and seen by Reuters, Inspur extensively cited the threat of U.S. cyber-aggression and the role of servers in national security.
The two companies made no mention of cyber-security on Friday when they announced that IBM would make its DB2 database software and Websphere application software available for use on Inspur's line of K1 servers.
IBM will also make available its POWER8 processors and support chips to help Inspur's development, while providing other technical assistance, the companies said.
In statements, Inspur Chairman Sun Pishu and IBM Greater China head D.C. Chien both pledged greater future collaboration.
Based in the eastern city of Jinan, Inspur has grown rapidly in recent years with the backing of a Chinese government keen on achieving technological independence, although analysts doubt it could topple IBM in the short term.
Unveiled in early 2013, Inspur's K1 server was touted as China's first fully home-grown, high-end server.
Since former U.S. intelligence contractor Edward Snowden's leaks last year about U.S. spying, Chinese commentators have stepped up calls to oust foreign companies like IBM, Cisco and Oracle, which process sensitive data in a range of industries, in favour of homegrown companies.
IBM's sales in China fell 20 percent in the first quarter, it said in April, although it has announced a series of partnerships in recent months to signal its long term viability in the market.
The company said earlier this month it would provide risk analysis for Shanghai Wind Information, a major financial data firm, over the cloud without installing any physical hardware.
IBM has also said it will help the Beijing government predict and control air quality using its big-data processing technology.