IBM Tests Watson Technology to Keep Eye on Traders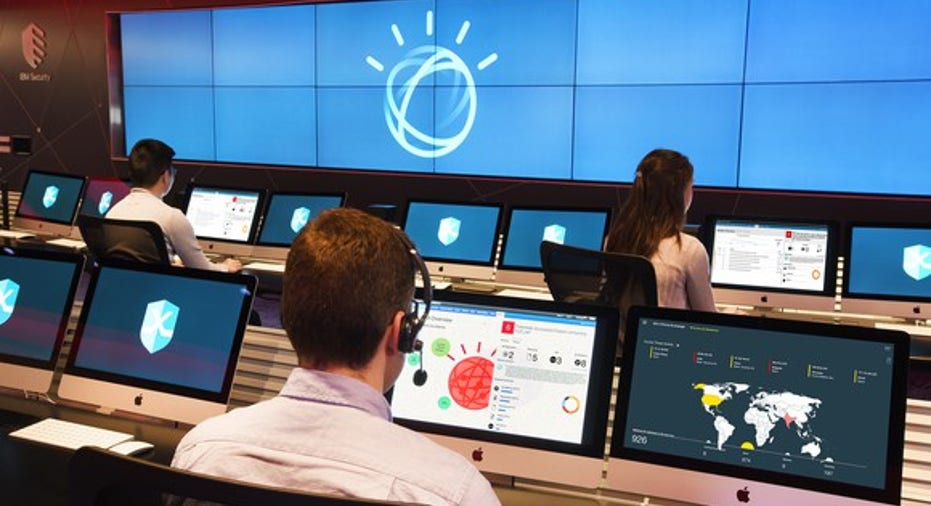 International Business Machines Corp. is piloting its Jeopardy-winning Watson technology as a tool for catching rogue traders at large financial institutions, executives said in an interview Monday.
The company's Watson Financial Services product looks for patterns in traders' chats and emails while also analyzing numerical trading data. The surveillance tool is being piloted with a handful, or fewer than 10, financial-industry clients, said Bridget van Kralingen, senior vice president of IBM Industry Platforms.
The company is also developing other capabilities for the technology, Ms. van Kralingen said. One analyzes regulatory text to identify obligations that companies might face and to help assess whether the company's compliance programs are sufficient to comply with the rules. Another would assist banks in detecting suspicious customers or transactions.
The services are a new foray for IBM as it seeks to win a larger slice of the multibillion-dollar business of helping banks comply with regulations. The project is one of many efforts to make the Watson artificial intelligence computer program bear fruit six years after its debut besting human contestants on the Jeopardy game show.
In September, IBM agreed to buy financial consultancy Promontory Financial Group, a move executives said was designed to help train Watson in the Byzantine business of bank rules.
When it went on Jeopardy, Watson was a generalist, answering trivia questions about a range of topics. IBM has since been working to beef up its expertise in specific fields, such as treating cancer.
The trader-surveillance capability is Watson's most advanced in the financial-services realm, said Ms. Van Kralingen and Eugene Ludwig, who founded Promontory and continues to run it as part of IBM, in a joint interview Monday.
They likened their effort to Watson's application for medical diagnoses. In that context, Watson will read medical literature and consider patient histories and symptoms before offering a potential diagnosis. At a financial firm, Watson might analyze trader chats, emails, trading data, market data and other inputs to flag cases where a bank employee might be engaging in insider trading or market manipulation.
The pitch is that banks need Watson because compliance officers alone can't analyze all that information, and because other technology relies on more rudimentary tools such as searching emails for words that might raise red flags. Watson, IBM says, analyzes more data and is more sophisticated in identifying patterns.
"I think about it like a detective that can do problem solving, rather than just a search. And that is the difference that many risk and compliance officers are desperate for," said Ms. Van Kralingen.
She said Watson is learning how to move beyond its ability to process language, which was the basis for its competition on Jeopardy, to work with numerical financial data.
The capability for Watson to analyze regulatory text and banks' own compliance systems is still under construction, she said. That project is relying both on Promontory's stable of expert former regulators and on data that Promontory has created identifying individual obligations for banks among thousands of pages of federal rules, the executives said.
In the anti-money-laundering arena, IBM is trying to create a tool that would be better than existing technology at identifying suspicious transactions, they said. The goal is for the technology to generate fewer "false positives" -- transaction alerts that banks spend time investigating, only to find out later that they are innocuous.
Mr. Ludwig said that "the enthusiasm is unbelievable" among potential clients for the anti-money-laundering tool.
To be sure, the learning process for Watson can be a long road. Previous projects have run into hurdles. One attempt to use it in cancer treatment at a Texas hospital stalled due in part to challenges of integrating the technology with the hospital's data systems, even though IBM said Watson itself was working effectively in that context.
Write to Ryan Tracy at ryan.tracy@wsj.com
(END) Dow Jones Newswires
April 24, 2017 13:54 ET (17:54 GMT)