IBM Raises Dividend by 12%, Unveils $5B Share Buyback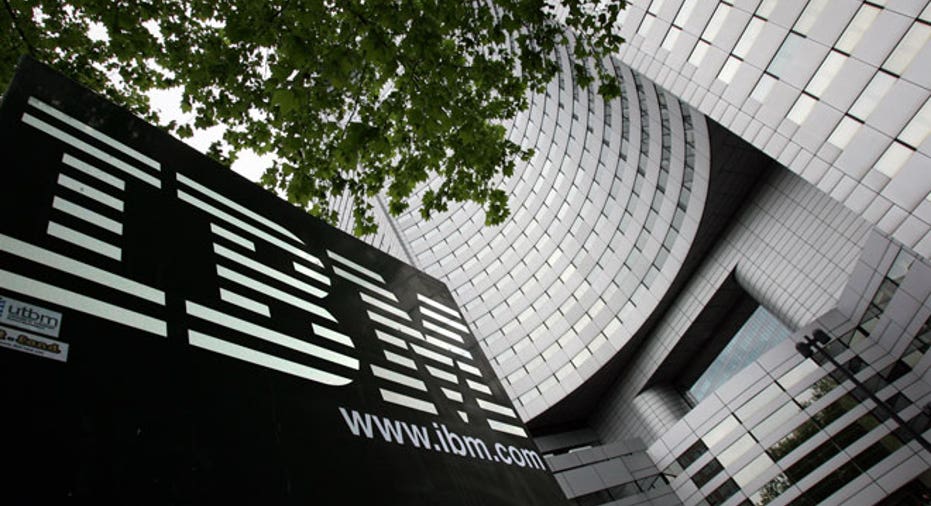 IBM (NYSE:IBM) announced plans on Tuesday to hike its quarterly dividend by 12% and bolster its stock buyback program by $5 billion, marking the latest efforts by the tech giant to return cash to shareholders.
Shares of Big Blue climbed out of the red on the disclosure, which marks the tenth consecutive year the blue-chip company has raised its dividend payout by double-digits.
"IBM's business model focused on higher value and continuous transformation continues to generate strong profit and cash flow. This enables the company to deliver value to our shareholders," IBM CEO Ginni Rometty said in a statement.
IBM said its board of directors approved boosting the dividend to 95 cents per share, up from 85 cents previously. The new payout is payable on June 10 to shareholders of record as of May 10.
At the same time, the board authorized a $5 billion increase to IBM's share repurchase program, boosting the company's total authorization to $11.2 billion.
IBM also said it anticipates requesting an additional increase to the buyback plan at the October board meeting.
The company said it has reduced its share count by one-third since early 2000, returning more than $150 billion to shareholders via dividends and buybacks.
Earlier this month IBM spooked Wall Street by disclosing a surprise 1% decline in first-quarter profits, triggering the company's worst one-day stock selloff since April 2005.
Shares of Armonk, N.Y.-based IBM were recently up 0.6% to $200.31 after falling to $197.35 earlier in the session. IBM is up 4.6% so far this year, but remains off almost 4% over the past 12 months.