IBM Names Rometty CEO, Palmisano to Stay on as Chairman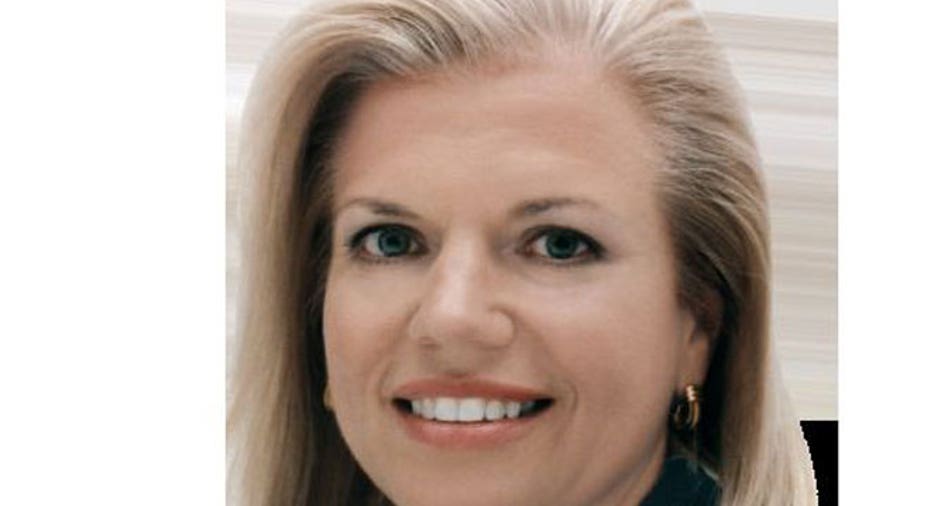 IBM (NYSE:IBM) said Tuesday that its board of directors has elected Virginia M. Rometty as the company's new chief executive officer, effective January 1, 2012.
Rometty, 54, is currently an IBM senior vice president and group executive for sales, marketing and strategy, the company said in a press release.
She will succeed Samuel J. Palmisano, 60, who currently serves as IBM's chairman, president and chief executive officer. Palmisano will remain chairman of the board.
Rometty will become the ninth CEO of the iconic IBM, which made its name as a manufacturer of computer hardware but in the past decade under Palmisano has successfully shifted much of its focus to computer services and global consulting.
Still, the company noted that one of Palmisano's signature achievements during his decade at IBM's top was the creation of Watson, an almost-humanlike computer that gained national fame on the long-running television quiz show Jeopardy. Watson handily defeated two of the show's most successful contestants.
Palmisano said in the release that Rometty "brings to the role of CEO a unique combination of vision, client focus, unrelenting drive, and passion for IBMers and the company's future. I know the board agrees with me that Ginni is the ideal CEO to lead IBM into its second century."
Rometty said in the statement: "There is no greater privilege in business than to be asked to lead IBM, especially at this moment. Sam had the courage to transform the company based on his belief that computing technology, our industry, even world economies would shift in historic ways. All of that has come to pass."
Rometty joined IBM in 1981 as a systems engineer, according to IBM.IBM's shares were down $1.46 in after-hours trading after falling $1.89, or 1%, to $180.36 on Tuesday.