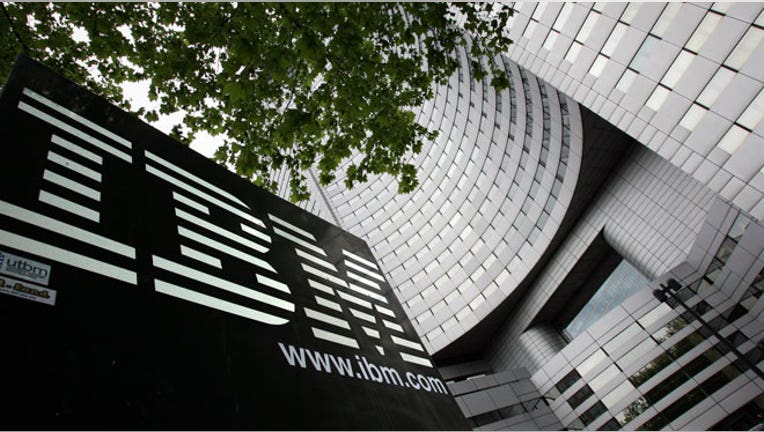 Consumers now have millions of cool mobile apps to play with. We have games, social networks, TV, news, messaging -- anything and everything with a swipe of a finger or two. What does the enterprise have? Excel and PowerPoint.
IBM and Apple aim to change all that. And it's about time.
The odd couple of the tech industry yesterday unveiled the first wave of apps from a broad and far-reaching enterprise partnership they announced last summer. The initiative falls under the banner of "IBM MobileFirst for iOS: Enterprise Insights in the Palm of Your Hand."
I don't know about you but that just gave me goose bumps.
The rollout includes 10 apps designed to put real-time analytics in the hands of bankers, pilots, insurance agents, retail salespeople, field service technicians and police officers. Wait, what? That's what all the excitement is about? Where'd the goose bumps go?
OK, I admit that doesn't sound so cool after all. How about if I say it like this?
- Ever been on a flight that's coming in too late to make a connection? What if the flight crew could rebook connecting flights in transit? How's that for cool?
- Retailers with up-to-the-minute access to inventories and your shopping history will be able to make recommendations, place orders and schedule deliveries on the fly -- like what sales people in Apple stores can do now.
- What if the cable, phone or gas company actually showed up for a service call on time and with the right tools and equipment to solve your problem? That would be a first.
- Insurance agents and adjusters could actually turn claims around and follow up with clients in a fraction of the time it currently takes. 
- What if financial advisors and bankers actually knew what the heck they were talking about when advising you on the best products and services to meet your specific needs? Wouldn't that be a change?
- You may not realize it but law enforcement is usually the first responder to any emergency site. If they had contextual information on emergency equipment and backup resources, we'd all be safer and less inconvenienced.
Those are just a handful of more than 100 apps being developed for industry-specific vertical markets under the joint program.
What I find particularly exciting is the way the pair is going about this. They're working together with 50 of IBM's customers -- including Citigroup, Sprint and Air Canada -- to identify their "pain points," according to the Wall Street Journal, and develop apps to solve those problems and improve customer service.
In case you're hearing the term "pain points" for the first time, that's how VCs have long described big customer problems that entrepreneurs are supposed to identify and solve with innovative products and services. Take it from me; it's a good thing.
The result of all this will presumably be happier consumers and improved customer retention for enterprise companies. Meanwhile IBM gets more service contracts, which it desperately needs since revenues have flat-lined for years. And Apple sells more iPads, which are on the decline. Everybody wins. How often does that happen?
Nevertheless, this is just the tip of the iceberg for what's destined to become as big and lucrative a market as consumer mobile apps. That's why everyone and his brother -- from Microsoft and Oracle to a host of startups and internal enterprise IT developers -- are all over this space. Competition. You've got to love that.
But there is one thing the IBM -- Apple partnership has that nobody else does: 100,000 IBM sales consultants deploying customizable solutions on top of Apple's best-in-class iOS platform. And make no mistake. The organic penetration of Apple's mobile devices into the enterprise has already been impressive on its own.
For enterprise companies looking to put big data analytics into workers' hands via intuitive mobile apps that offer platform interoperability and ease of system integration from a single supplier, that combination's going to be hard to beat.
Still, having been in the PC industry from day one and seen Apple's 1984 Super Bowl ad live, I do have a hard time saying "Apple and IBM partnership" with a straight face.