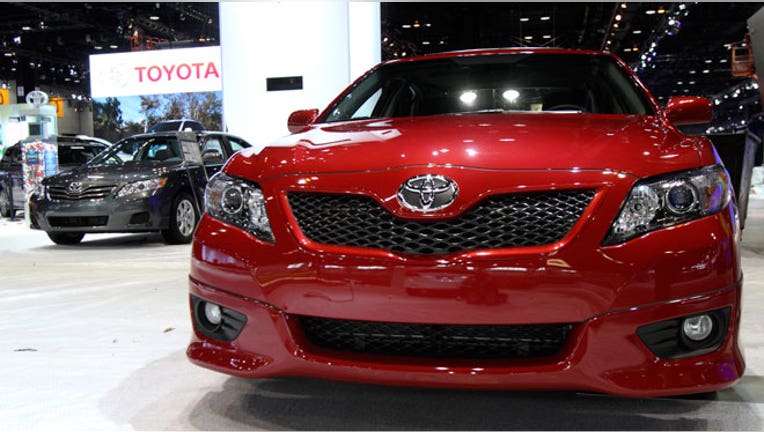 International Business Machines (NYSE:IBM) will build and design a new app development platform to support Toyota's (NYSE:TM) in-car technology.
IBM said Tuesday the project is aimed at accelerating the creation of apps for T-Connect, a new telematics service from Toyota. Using the IBM platform, content providers and developers will be able to better collaborate on in-car services.
The T-Connect system is slated to launch this summer in the Japanese market. Toyota, the world's largest automaker, currently has no plans to roll out T-Connect in the U.S.
The partnership marks the latest move in a race to offer enhanced technology inside vehicles. According to a report from mobile industry group GSMA and research firm SBD, the global connected vehicle market is projected to be worth nearly $53 billion in 2018, up from $17 billion in 2012.
IBM said the demand for developers and new car apps is increasing as the auto industry continues to produce more models with advanced in-car technology.
"The connected vehicle transformation will require collaboration across disciplines. We are proud to start on that path with Toyota and nurture the power of its thriving ecosystem," Dirk Wollschlager, IBM's general manager of global automotive industry, said in a statement.
Last year, Sprint (NYSE:S) said it would begin using IBM's MobileFirst solutions to let mobile devices communicate with cars through the cloud. IBM has also worked with French auto manufacturer Peugeot Citroen and German parts supplier Continental to develop technologies for connected cars.
In the U.S., Toyota offers a mobile app suite called Entune, which wirelessly connects to the company's vehicles.
Microsoft (NASDAQ:MSFT) got an early start in connected cars when it teamed up with Ford Motor Co. (NYSE:F) to create the Sync system. Apple (NASDAQ:AAPL) and BlackBerry (NASDAQ:BBRY) are also working on platforms for in-car services.
General Motors (NYSE:GM), Honda (NYSE:HMC), Hyundai and Volkswagen's Audi joined Google (NASDAQ:GOOG) to form the Open Automotive Alliance, with the goal of bringing the Android operating system to cars in 2014.
IBM shares rose 10 cents to $182.24 in recent trading. Toyota was down three cents at $117.19.