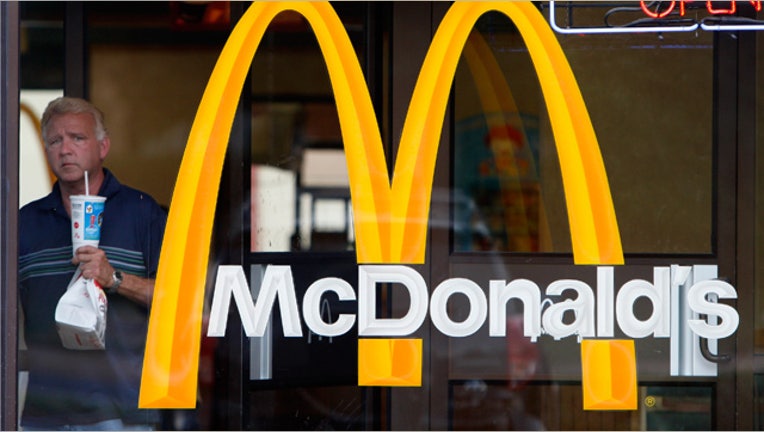 McDonald's (NYSE:MCD) disclosed on Monday a 4.5% slide in second-quarter earnings as the world's largest hamburger chain was hit by a sharply stronger U.S. dollar and weaker-than-expected sales.
Shares of the blue-chip company slumped 3% in premarket action in response to the earnings report.
McDonald's said it earned $1.35 billion, or $1.32 a share, last quarter, compared with a profit of $1.41 billion, or $1.35 a share, a year earlier.
Excluding one-time items like the impact of currency fluctuations, it earned $1.39 a share, topping the Street's view by a penny.
Revenue inched up 0.2% to $6.92 billion, narrowly trailing consensus calls for $6.94 billion.
"McDonald's global comparable sales remained solid for the quarter while overall results reflected the slowing global economy, persistent economic headwinds" and recent renovations at restaurants, new CEO Don Thompson said in a statement.
Despite the economic turbulence, McDonald's logged a 3.7% rise in global same-store sales, including growth in each geographic segment.
McDonald's said its same-store sales increased 3.8% in debt-ridden Europe, where the company posted a 3% decline in operating income due to the tumbling euro.
Same-store sales inched up 0.9% last quarter in the company's Asia/Pacific, Middle East and Africa segment amid "weakness" in Japan. Domestic same-store sales rose by a more robust 3.6%.
Looking ahead, McDonald's sees same-store sales growth in July, but at a slower pace than last quarter.
Shares of Oak Brook, Ill.-based McDonald's dropped 3.05% to $88.79 ahead of Monday's opening bell, doubling losses of about 1.5% on the S&P 500 futures. The losses put the shares on pace to extend their 2012 slump of about 9%.