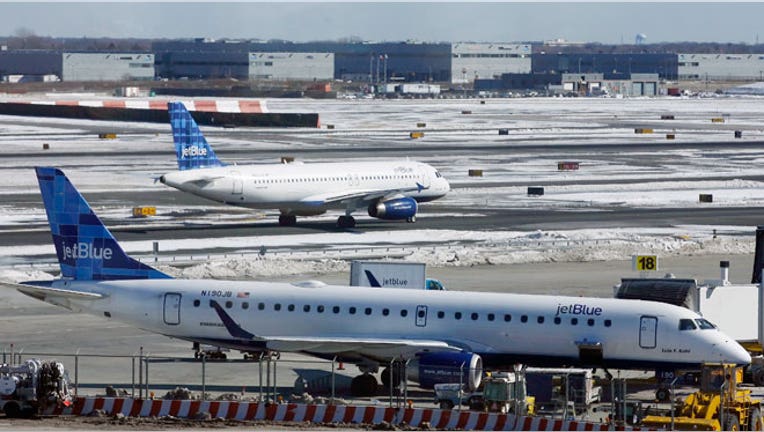 Hurt by the negative impact of super storm Sandy that shut airports across the East Coast, JetBlue Airways (NASDAQ:JBLU) reported on Tuesday a sharp decline in fourth-quarter earnings.
The Long Island City, N.Y.-based carrier posted net income of $1.0 million, or break-even earnings per share, compared with a year-earlier $23 million, or 8 cents a share.
Quarterly EPS was two pennies short of average analyst estimates in a Thomson Reuters poll.
Shares of JetBlue fell more than 3% Tuesday morning to $6.04.
"Although Hurricane Sandy negatively impacted fourth quarter results, 2012 was a very good year for JetBlue," said the company's chief executive, Dave Barger.
The airline revealed fourth-quarter revenue of $1.2 billion, virtually matching the Street's view, despite a $45 million negative impact from the late-October storm. Revenue passenger miles increased 4.3% to 8.1 billion on a capacity increase of 4.8%, pushing load factor down slightly.
JetBlue, however, was upbeat on the potential for a rebound, noting that despite the sharp decline in demand for air travel following super storm Sandy, more robust demand trends occurred during the December holiday travel period.
The carrier expects to continue increasing capacity this year, after several airlines lowered their capacity at the height of the recession in an effort to save costs amid soaring fuel expenses.
In the current quarter, it projects upping capacity by 5.5%, or a total of 7.5% for the full year.