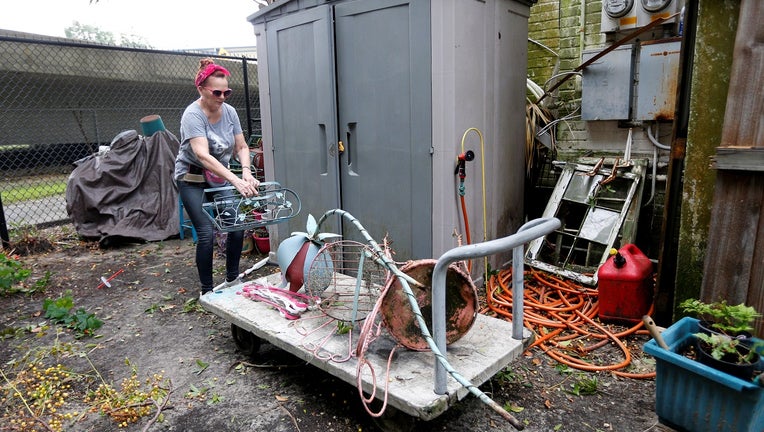 Hurricane Nate weakened to a tropical depression on Sunday after coming ashore in Mississippi as the fourth hurricane to hit the United States this year, flooding roads and buildings but sparing the state from catastrophic damages.
As the storm moved northeast into Alabama, Nate's maximum sustained winds dropped to 35 miles per hour (55 km per hour), prompting the National Hurricane Center to end its tropical storm warnings for the region. The storm made landfall as a Category 1 hurricane, the weakest designation by the center. Only a few hours earlier, its winds had been blowing at 70 mph but appeared to lack the devastating punch of its recent predecessors.
"We are very fortunate this morning and have been blessed," Mississippi Governor Phil Bryant told reporters, saying there had been no deaths or reports of catastrophic damage.
The fourth major storm to strike the United States in less than two months, Nate killed at least 30 people in Central America before entering the warm waters of the Gulf of Mexico and bearing down on the U.S. South. It has also shut down most oil and gas production in the Gulf.
Nate follows hurricanes Harvey, Irma and Maria, which have devastated areas of the Caribbean and southern United States.
The tropical depression's center will move up through Alabama into Tennessee and Kentucky through Monday, the National Hurricane Center said. Heavy rainfall and storm surge flooding remained a danger across the region, and the center said Florida's Panhandle and parts of Alabama and Georgia might feel tropical storm-force wind gusts.
Nate made its first U.S. landfall on Saturday evening near the mouth of the Mississippi River and then made a second one early on Sunday near Biloxi, Mississippi.
Flood waters swept over streets in communities across Alabama and Mississippi, including over Highway 90 and to oceanside casinos in Biloxi, according to reports on social media.