Hurricane Matthew: NFL Decides Status Of Dolphins Game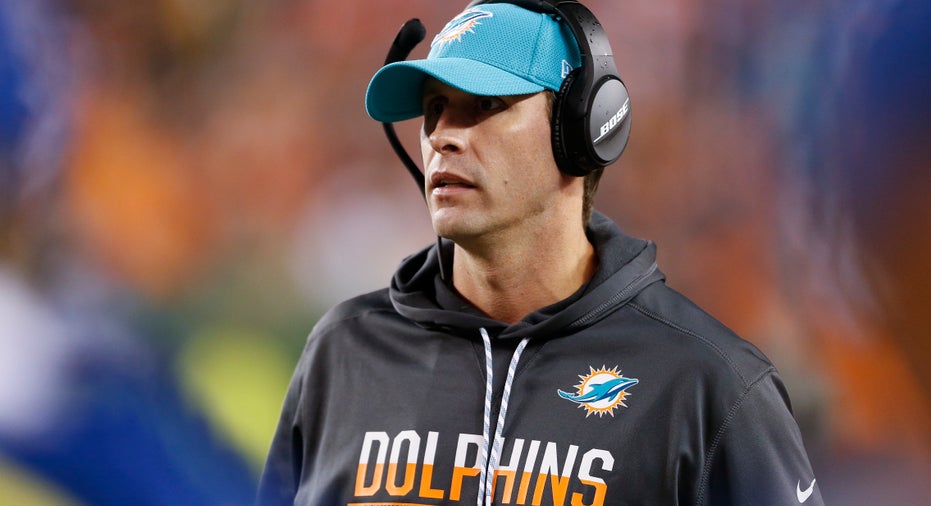 The Dolphins will host the Tennessee Titans at Miami's Hard Rock Stadium as scheduled on Sunday, the NFL said Friday. Officials deemed the area safe to host the game after Hurricane Matthew barreled through Florida overnight.
"The consensus from state, local and federal officials is that Miami is safe and equipped to put on the game and it would not draw resources away from other needs," an NFL spokesperson said in a statement to FOXBusiness.com.
Hurricane Matthew struck Florida's eastern coast early Friday morning, downing trees and knocking out power for hundreds of thousands of people. Authorities ordered the mandatory evacuation of more than two million people along the East Coast in advance of the storm. The hurricane was weakening as of Friday afternoon, but is expected to cause severe weather in Georgia and South Carolina this weekend.
The NFL announced Thursday that contingency plans were in place in the event that Miami was unsafe to host the Dolphins game. Titans head coach Mike Mularkey said Tuesday that league officials considered moving the game to Tennessee. League officials remained in contact with both franchises this week while monitoring the storm.
The league has yet to clarify the status of Monday night's contest between the Carolina Panthers and the Tampa Bay Buccaneers, but all indications suggest that the game will also occur as scheduled.
In college football, the Atlantic Coast Conference will hold a matchup between the University of Miami and the Florida State Seminoles at Hard Rock Stadium on Saturday night as scheduled. The Southeastern Conference postponed a planned game between LSU and the University of Florida, citing the "projected magnitude" of the storm.