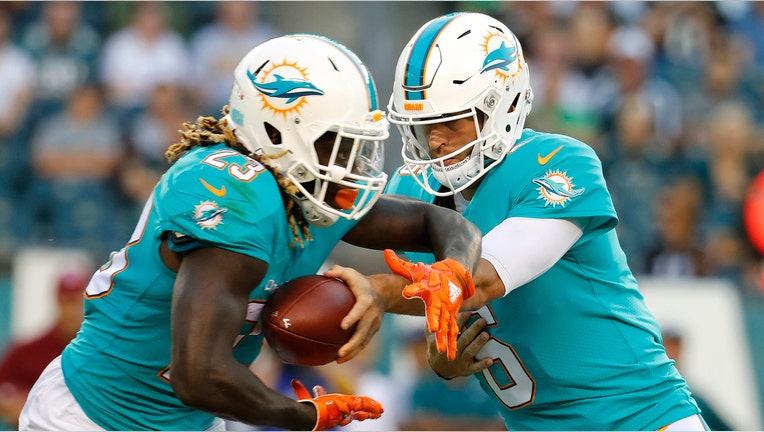 The NFL has postponed the Miami Dolphins' scheduled home game against the Tampa Bay Buccaneers on Sunday until November due to concerns about Hurricane Irma, a Category 5 storm that is expected to pass through Florida this weekend.
The Week 1 game, which was originally slated to take place at 1 p.m. ET at Hard Rock Stadium in Miami, will instead be played in Week 11 of the NFL season on Sunday, November 19. As a result, both the Dolphins and the Buccaneers will not play this week.
"The NFL announced yesterday that in the interest of public safety in light of the continuing state of emergency, the league, in consultation with state and local officials as well as both clubs, will not play an NFL game in South Florida this week," the league said in a statement. "Our thoughts and prayers are with everyone in the impacted areas."
The switch means that the Dolphins and the Buccaneers will effectively play games in 16 consecutive weeks, without a traditional "bye week."
The decision came days after the NFL canceled a scheduled preseason game between the Houston Texans and the Dallas Cowboys due to Hurricane Harvey, which caused widespread damage along the Texas Gulf coast last week.
Hurricane Irma swept through the Caribbean on Wednesday as the most powerful Atlantic Ocean storm in history, FOX News reported. Florida Gov. Rick Scott declared a state of emergency on Monday.