Hurricane Harvey: Cowboys offer to host Texans preseason game, report says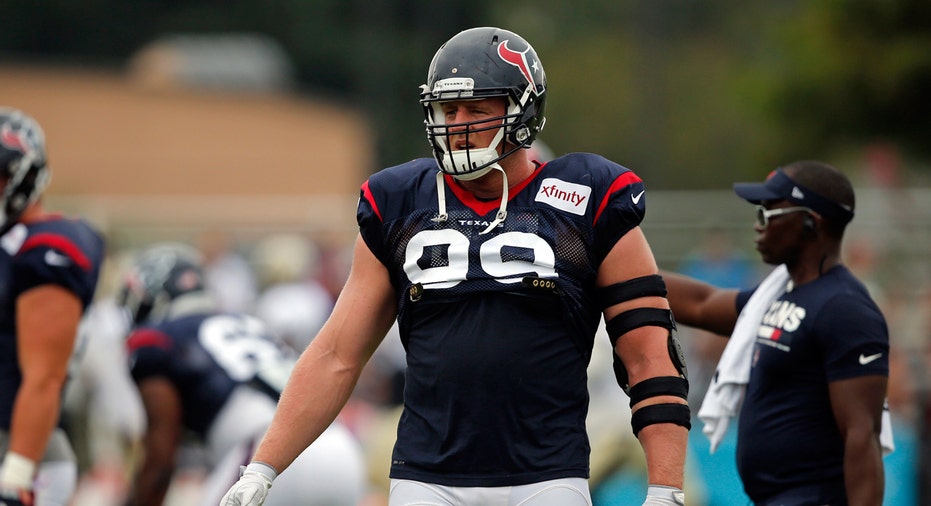 With Hurricane Harvey approaching the Texas coast, a top Dallas Cowboys official said Friday that next week's preseason game against the Houston Texans could be relocated, according to a report.
Stephen Jones, the Cowboys' executive vice president, told reporters that AT&T Stadium in Dallas will be available if the game has to be moved due to the hurricane's onset, the Dallas Morning News reported. At present, Houston's NRG Stadium is set to host the contest on Thursday, Aug. 31.
"At this time, we are just monitoring the situation," a Texans spokesperson told FOX Business, when asked if the team has considered postponing or relocating the game.
Hurricane Harvey is currently a Category 2 storm, though officials warned it could strengthen to Category 3 by the time it makes landfall late Friday or early Saturday. The storm is expected to make landfall along Texas' Gulf coast and bring "catastrophic flooding" in southern Texas, with sustained winds of 110 mph, the National Hurricane Center said.
"I pray for all of us back in Houston and hope everybody stays safe," Texans head coach Bill O'Brien said Thursday. "Hopefully it starts to blow the other way. It's a tough deal when you have hurricane season during this time of the year and, like I said, I hope everybody stays safe."