Hungarian Audi plant reports fall in 2016 engine output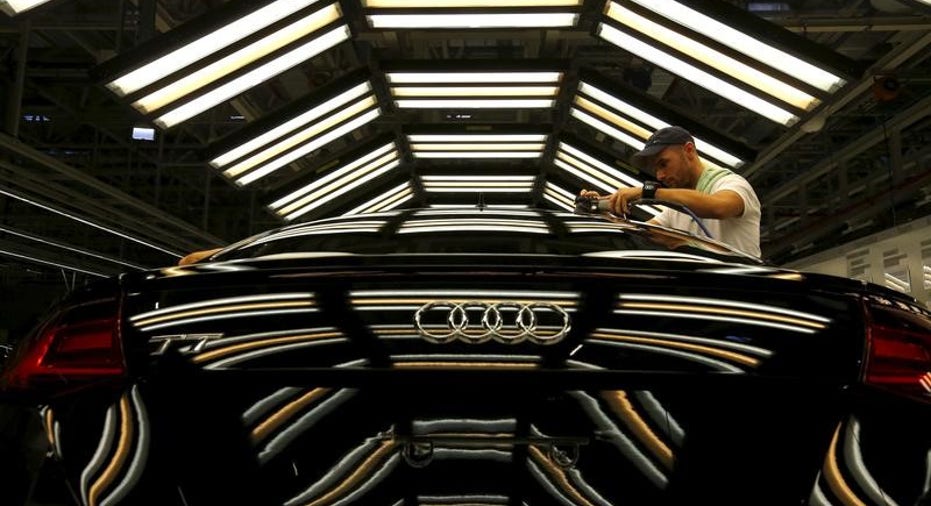 Volkswagen Group's premium Audi division produced nearly 100,000 fewer engines at its vast factory in the western Hungarian town of Gyor last year, while vehicle output there also fell, the company said.
Audi is one of Hungary's biggest exporters and revenue earners and the company describes the Gyor engine plant as the world's largest, supplying more than 30 Volkswagen Group sites.
Audi's weaker output helps explain a meager 0.9 percent increase in Hungarian industrial output last year, and a slowdown in economic growth to 2 percent.
Audi said output at Gyor fell to 1.93 million engines in 2016 from 2.02 million a year earlier.
Car output at Gyor also fell, Audi said in a statement, to 122,975 units from 159,842 a year earlier. It said revenue at Gyor fell to 7.14 billion euros from 7.91 billion.
The automaker did not elaborate on reasons for the decline in output but described 2016 as a year "full of challenges".
Parent Volkswagen Group admitted in September 2015 that up to 11 million of its vehicles worldwide had software installed that cheats emissions tests, unleashing the company's biggest ever crisis.
(Reporting by Gergely Szakacs; editing by Jason Neely)