HTC Puccini, the Company's First 10-Inch Tablet, Uncovered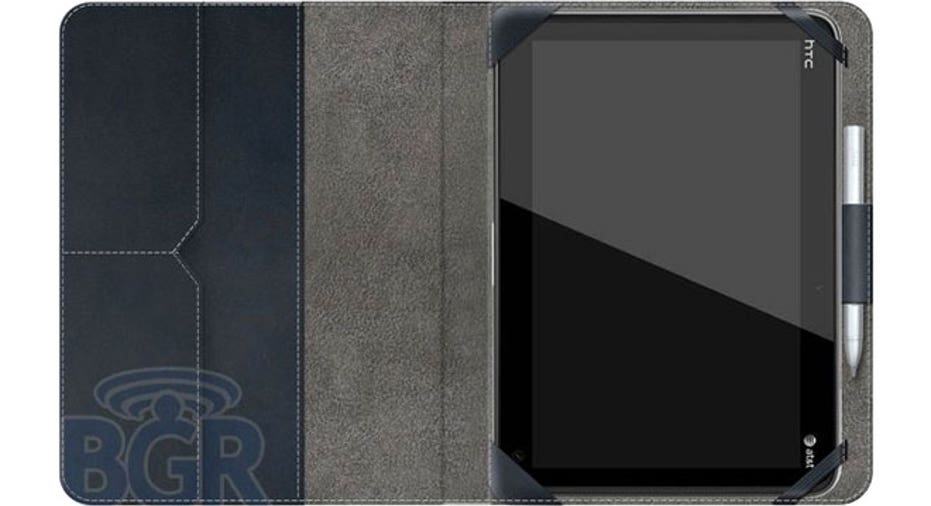 In addition to exclusively revealing the first photos of AT&Ts Samsung Galaxy S II earlier this morning, we also got our hands on the first solid images of HTCs upcoming 10-inch slate, codenamed the HTC Puccini.
While confirmed specifications are light for the time being, the tablet will feature an 8-megapixel camera with what appears to be a dual-LED flash, as well as stereo speakers and a microphone. Also, as we can clearly see in the image above, the Puccini will support stylus input just like the HTC Flyer.
Keep up with the latest technology news on the FOX Business Technology Facebook page.
Earlier reports suggest the tablet will include a 1.5GHz processor, Android Honeycomb, HTC Sense and a 4G LTE radio.
Theres still no word on a launch date, but lets hope its sooner rather than later. Check out the rest of the photos of HTC Puccini on BGR.
This content was originally published on BGR.com
More news from BGR: - Exclusive images of AT&Ts Samsung Galaxy S II revealed  - 4G LTE Samsung Galaxy Tab 10.1 hitting Verizon on July 28th, starts at $529 - RadioShack dumps T-Mobile, will offer Verizon instead from mid-September