HSBC Warns it May Exit U.K.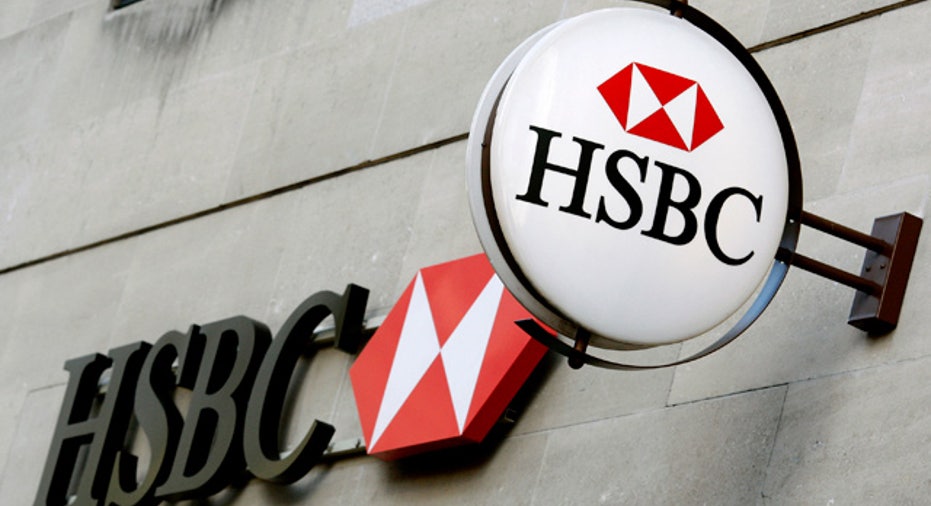 Europe's biggest lender said Wednesday it suffered a 36% tumble in third-quarter adjusted profits as the continent braces for a double-dip recession and warned it may leave the U.K. over regulatory concerns.
The declining results, coupled with deepening fears about Europe's sovereign debt crisis, sent HSBC's stock dropping sharply lower in early U.S. trading.
London-based HSBC said it earned an adjusted pretax profit of $2.96 billion last quarter, compared with $4.6 billion a year earlier. Thanks to a $4.11 billion accounting gain, net income soared 66% to $5.22 billion.
HSBC's results were hurt by a 24% increase in bad loans to $3.89 billion and a 50% reduction in pretax profits at its investment-banking arm to $1 billion amid the market turmoil.
"The sector faces significant headwinds. The continuing macroeconomic, regulatory and political uncertainty, particularly in Europe, adversely affected our industry's performance in the quarter," CEO Stuart Gulliver said in a statement.
Slammed by the results and euro-zone jitters, HSBC's U.S.-listed stock dropped 7.92% to $40.33 Wednesday morning. The company's shares had been down more than 14% in 2011 as of Tuesday.
During a conference call with reporters, HSBC also warned that new British regulations may cost the lending giant $2.5 billion a year. The company warned those added expenses may be "too high" to stay and could prompt it to move its headquarters, perhaps to Hong Kong.
However, Gulliver said HSBC is delaying its decision on a potential move until the U.K. regulatory picture becomes clearer and a final decision could take another year or more.