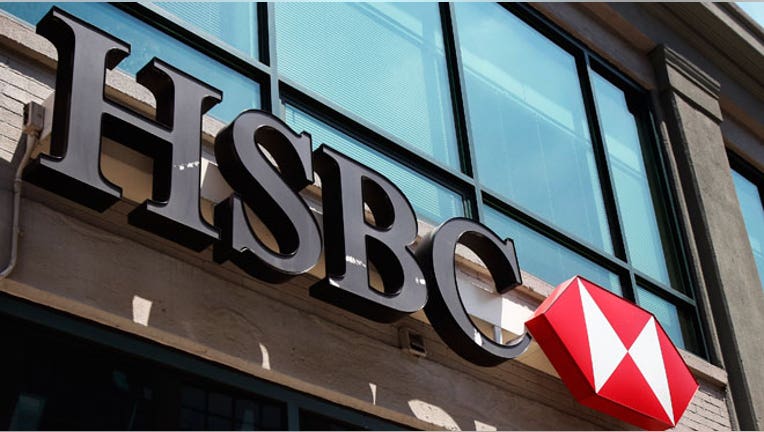 HSBC Holdings (NYSE:HBC) on Monday reported fourth-quarter earnings that were dragged down by  regulatory charges, but raised its dividend amid higher capital reserves.
It raised its quarterly dividend to 10 cents a share for the first three quarters of fiscal 2013, up a penny. The bank makes a discretionary dividend payment in the fourth quarter.
HSBC, Europe's largest bank by assets, has a potential surplus of capital as a result of its recent asset sales. In 2012, it paid $8.3 billion in dividends versus $7.3 billion the prior year.
"It will be a nice problem to have. We can either invest it into (profit before tax) and grow the dividend that way, or else we'll be giving it back [directly]," HSBC chief executive Stuart Gulliver said of the bank's potential excess capital, according to Dow Jones Newswires.
HSBC has exited 47 businesses since 2011. It gained $7.024 billion in 2012 after selling its upstate New York branch network, U.S. credit cards business and a stake in a Chinese insurer.
Regulatory charges, which included $2.34 billion paid to reimburse U.K. customers who were wrongfully sold insurance products, weighed on full-year earnings. HSBC also settled at $1.9 billion with U.S. regulators, which charged that the bank did not comply with anti-money laundering laws.
For the full year, HSBC recorded a $13.45 billion net profit, a decline from $16.22 billion in 2011 partly due to changes in the value of HSBC's debt and a higher tax bill.
Revenue edged down to $82.55 billion from $83.46 billion. Discounting charges related to its own debt, asset sales and other items, HSBC said its revenue rose 7% for the year.
Operating expenses were up to $42.93 billion from $41.55 billion.
Shares of HSBC were down 2.04% to $53.71 in pre-market trading Monday.