H&R Block Seen as a 'Buy' Ahead of Tax Season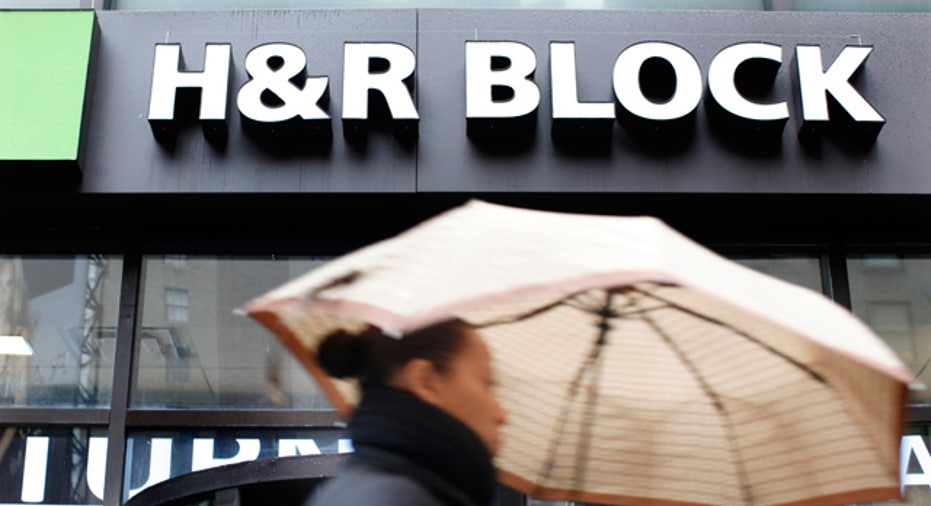 Tax preparer H&R Block (NYSE:HRB) was upgraded to "buy" on Thursday as analysts say a sale of its federal savings bank is still likely despite recent setbacks and could help increase shareholder value.
BTIG Research analyst Mark Palmer upgraded the company's stock from "neutral" and upped its target price to $36, saying he believes H&R Block will be able to sell H&R Block Bank in the "not-too-distant future."
That would help open up a path to a "much higher valuation," Palmer notes, simplifying the company and perhaps attracting a potential takeover bid by a financial buyer looking to "leverage the company's robust free cash flow."
"By selling its bank, HRB would be able to surrender its bank holding company charter and would no longer be subject to Federal Reserve oversight," Palmer said.
H&R faced a setback to sell the bank in October when suitor Republic Bancorp backed out of the deal. In November, Moody's said the sale was still likely and could return H&R Block to "shareholder-friendly financial policies."
"After a bank sale, Block would no longer be regulated as a savings and loan holding company and so would be able to buy back stock without Fed approval, which we believe would lead to aggressive shareholder returns," Moody's senior analyst Edmond DeForest said at the time.
The upbeat note comes as H&R Block prepares for its busy season. Moody's in November predicted the company would see a 1.8% uptick in the number of tax returns it processes in 2014, which it said would reverse "anomalous declines in 2013."
However, Moody's warned that the tax preparer continues to face increased competition from lower-cost providers.
Shares of H&R Block were up about 1.3% to $30.13 in recent trade. They have risen close to 55% in the last 12 months.