H&R Block Optimistic Bank Sale Will Get Green Light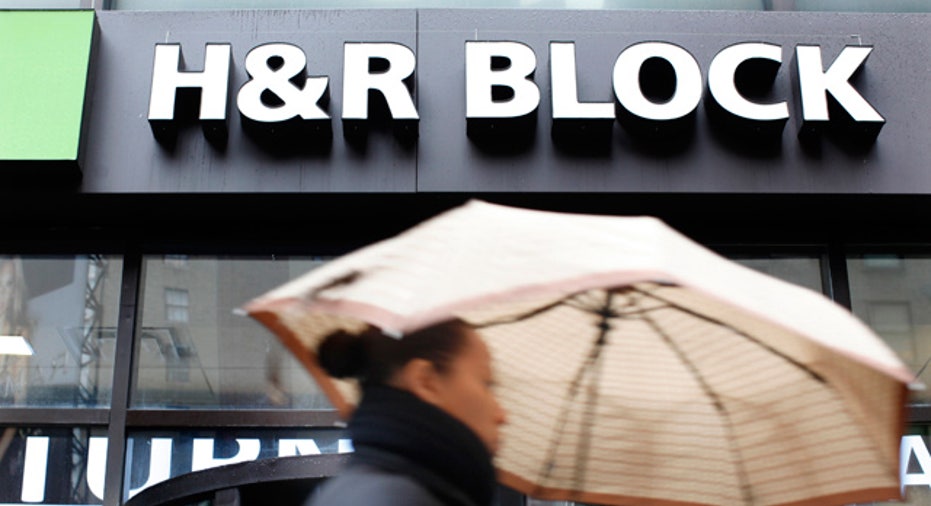 Shares of H&R Block (NYSE:HRB) were up close to 2% despite a steep sell-off of the broader markets Friday as investors cheered the sale of its banking unit to BofI Federal Bank (NASDAQ:BOFI), enabling the tax preparer to free up resources for core operations.
The company also said it was optimistic the sale would obtain regulatory approval.
The deal is expected to generate excess capital for H&R Block of between $200 million and $250 million. Importantly, it allows the company to escape Federal Reserve oversight.
H&R Block announced in October 2012 that it was considering strategic alternatives for H&R Block Bank, including divestitures, amid sweeping regulatory changes that are much stricter and costlier to comply with.
In October, H&R Block was close to divesting the unit to Republic Bancorp, however the suitor backed out and pulled the regulatory application. On Friday, management expressed confidence that the deal this time would pass all regulatory hurdles.
"We've been deliberate here to make sure that we were thoughtful in the process," HRB finance head Greg Macfarlane said on a call Friday with analysts. "We've done everything we can to make sure we have the highest probability of success."
Pending all necessary approvals, the deal will close in time for next tax season.
"This is an important step in ceasing to be regulated as a savings and loan holding company, which we believe is in the best strategic interests of our company and our shareholders," H&R Block CEO Bill Cobb said in a statement.
On the conference call Friday morning, Cobb said the company plans to use proceeds and freed up cash to develop a "very meaningful" capital return plan for shareholders.
The Kansas City, Mo.-based tax preparer expects the transaction to dilute its earnings by seven to nine cents a share in fiscal 2015, as well as by about three cents a share in 2014.
It will also incur one-time charges of a penny a share this year and up to three cents in 2015.
Meanwhile, San Diego-based BofI said the purchase gives it between $450 million and $550 million in customer deposits and balances on prepaid cards, including Emerald Cards and gift cards.
The bank was advised by Goldman Sachs (NYSE:GS). Its shares climbed 7% to $79.64 on the news.