HP Elite x3 Coming to Microsoft Stores Monday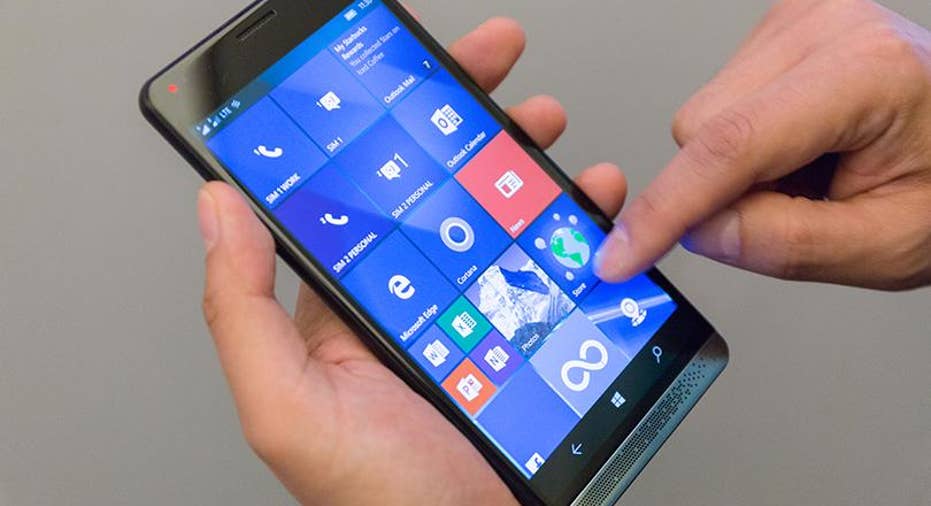 The HP Elite x3 will be available for purchase at Microsoft retail stores starting Oct. 10, Peter Han, VP of OEM Worldwide Marketing at Microsoft, tells PCMag.
The 5.96-inch phablet went on sale via Microsoft's online store on Thursday, but the smartphone arrives at Microsoft's 100-plus retail locations next week, the first time the device will be available via a physical retail location.
HP originally made the Windows 10-enabled smartphone available online in September. The device sold out within weeks and remains sold out on HP.com. Microsoft said it would begin taking pre-orders on Sept. 12, but sales were delayed until Sept. 26, and then again until yesterday, Oct. 6.
The HP Elite x3 sells for $799 unlocked and will be delivered within three to seven business days.
The Spec Sheet
The HP Elite x3 features a rear-facing 16-megapixel camera, which is among the higher end of smartphone cameras in its class. For reference: the Apple iPhone 7 Plus and Samsung Galaxy Note 7 sport cameras with 12 megapixels each. The Elite x3 features a WQHD 2,560-by-1,440 display that produces 492.1 pixels per inch. The device is powered by a 2.15GHz quad-core Qualcomm Snapdragon 820 processor with 4GB of RAM.
Designed for the business user, the Elite x3 comes with a Cat 6 LTE modem and 2x2 AC Wi-Fi support. It's available with 64GB of storage capacity that can be expanded to a whopping 2TB via microSD expansion. The phone comes with one USB 3.0 Type C connector, single or dual Nano-SIM ports, and Pogo Pin support for easy docking and peripheral connection.
HP claims the device can hold a charge for 500 hours of standby time, 33 hours of talk time, 14 hours of Web browsing time, and 13 hours of video playback time, but we won't know the veracity of these claims until we've had the chance to test the phone here in our labs.
The Elite x3 also features a headphone jack.
The Peripherals
Microsoft's Windows 10 Continuum feature enables devices of any size to scale regardless of screen size. So, if you're working on a Windows 10 universal application on your phone, you can display your screen on a 60-inch monitor without sacrificing image quality or feature access.
To help business users take advantage of this function (and to sell more products, of course) Microsoft and HP offer a desktop dock that will give Elite x3 users access to a DisplayPort, Ethernet, two USB 3.0 ports, and a single USB-C port. The companies are also selling a lap dock, which is basically a 12.5-inch laptop that uses the Elite x3 as its processor, storage, and networking sources.
Business Users
For mobile device managers, Microsoft and HP have added a host of security features designed to protect data and prevent device theft. The phone features HP's Secure Boot malware prevention software, as well as fingerprint biometrics via Windows Hello. The phone is encrypted via Bitlocker 128-bit encryption, it's VPN-SSL capable, and it comes with Intune MDM and Reset protection.
This article originally appeared on PCMag.com.