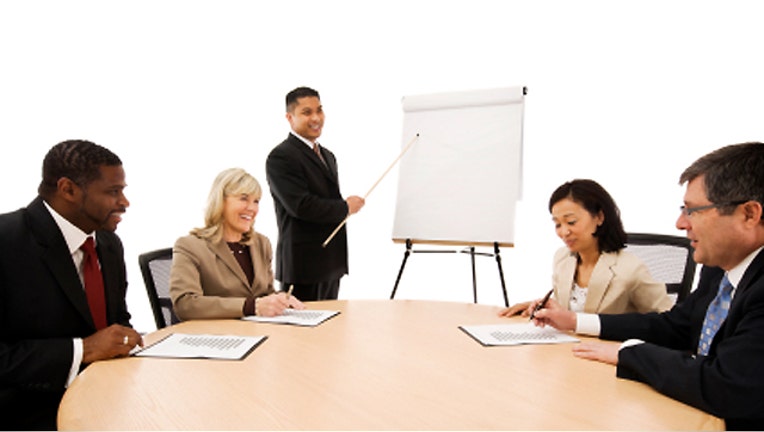 Business on Main's recent webinar "How to Double, Triple or Quadruple the Value of Your Business" brought out a flurry of questions from participants regarding how to prep a company for a successful sale.
Ideally, owners of privately held businesses are rewarded when they have adequate time to steadily position their companies as valuable gems within their industries. This, of course, requires owners to have a competitive understanding of their industry. And since the financial markets end up supplying capital in one way or another to help finance buyouts, owners should also have a current perspective on industry valuations.
Here are some resources to help you gain strategic insight about your industry:
- Online sources of public company information. Finance websites, such as MSN Money, can provide valuation information on specific companies as well as industry sector comparisons. For rookie researchers, enter the ticker symbol of a publicly traded company within your general industry. If, for example, you own a regional moving and storage company, then you might research U-Haul and Public Storage.
As you research public companies, pay attention to their price-to-sales and price-to-earnings ratios for clues on how your company might be valued by savvy business buyers. Even if your company is small, you can cherry-pick public company valuation metrics to support the purchase price expectations you submit to local or national business buyers or corporations. You've hit the jackpot if your company's gross profit margins, sales growth and pre-tax margins match or exceed those of larger companies.
- Public company annual reports. Visit www.sec.gov for free access to extensive public company filings. Focus on your industry's annual 10-K report filings. Once you get used to the tedious boilerplate, you can find golden information on the pricing of "material" acquisitions, details of sector sales and margin performance, key litigation, and senior management names that might one day be useful. Pay attention to smaller-capitalization companies that may be most aligned with your entrepreneurial goals.
- Industry associations. Most large trade organizations publish articles about mergers, acquisitions and partnership news. Introduce yourself to the editors and reporters for your industry's publications. Treat them to a drink or meal at industry events. Ask for introductions to other industry insiders, too.
- Industry reports. Buying industry reports from leading market research firms can be very expensive and often not worth a small-business owner's dollar. There are more affordable ways to access current information regarding acquisition pricing and market trends within your industry. Start by adding your name to press release distribution lists from research firms that cover your industry. Sometimes all of the most important information is summarized in the press releases.
I'm a fan of reports and surveys that are produced by national accounting firms. Certain firms specialize in different industry sectors. For example, Grant Thornton publishes frequent reports and other information on the food industry. Also, check out the websites of the Big Four accounting firms — Deloitte, PwC, KPMG, and Ernst & Young — plus BDO and Moss Adams.
- Local business journals. Again, networking to news editors is an efficient way to learn more about the current pricing for local businesses.
The best way to position your company for a successful sale is to plan for it. Do your homework to learn what kinds of business attributes or "fundamentals" generate the most lucrative purchase prices. Also, consider which companies in your industry represent the best strategic fit for your company's operations and growth potential.
Give these companies several unpressured, relaxed opportunities to get to know you and your business strengths at industry events. Eventually, someone will swallow the bait and want to brainstorm alliance and acquisition opportunities with you.
Here's to your happy payday!