How Volunteering Can Help You Land the Right Job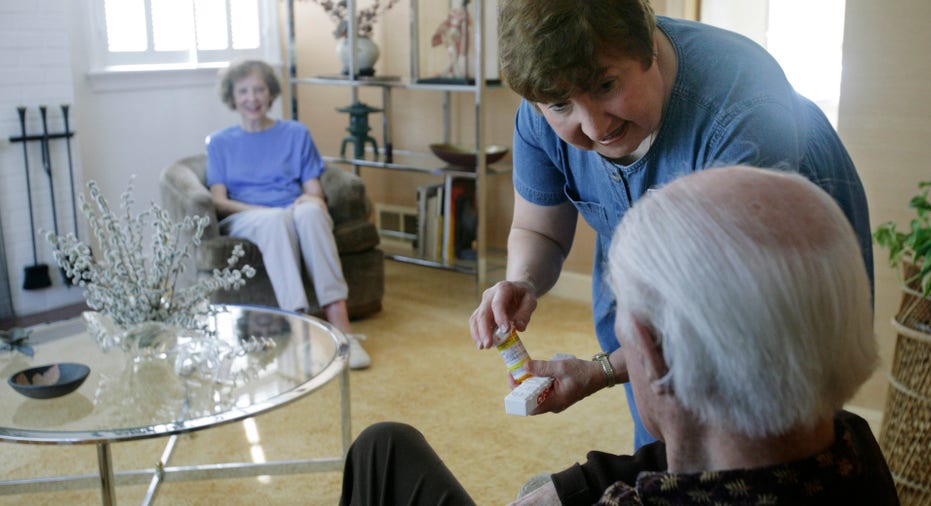 If you're looking for a new job, you've probably heard about the value of volunteering. It's solid advice that really can help you land a job, says Charles Purdy, Monster.com's career expert and author of "Urban Etiquette."
According to Purdy, volunteering can help job seekers gain experience in a new field and build their resumes. It also helps workers keep their people skills sharp and "maintain their presence in the community." And volunteering is a good way to account for any employment gaps in your resume.
But you must volunteer strategically, says Cheryl E. Palmer, CEO of Call to Career, an executive coaching firm in Washington, D.C.
"Choose a place to volunteer that needs your skill set and will potentially have job openings in the foreseeable future," she says.
Be Picky
Volunteering in the context of a job search isn't just about altruism. It's essential for job seekers to be picky about the volunteer opportunities they pursue, Palmer says.
"One real benefit to doing work on a volunteer basis is that it puts you in the environment to meet people who are in your field," Palmer says. "It can be another form of networking. And it gives a potential employer an opportunity to see how well you work."
Suitable opportunities will vary depending on your chosen field. But Palmer advises job seekers to research organizations that are related to their industry. Many experts say it's a good idea to contact the trade groups that serve your industry because they're often the first to know about job openings, and those groups usually need help.
Be Passionate
As vice president of TicketKick, an online legal service that helps people beat their traffic tickets, Sara Schoonover manages a team of 10 employees in the company's San Diego office. She sees lots of resumes, and she says it's outstanding to see someone with a well-rounded history of volunteering.
"While I may not be able to relate to the applicant's volunteer choices, it's great to see people with passion for a particular cause," Schoonover says.
But for some job seekers, identifying their passion may not be so easy. For them, stand-up comedian-turned-pyschologist Nancy Irwin of Los Angeles has some advice.
"The best way to choose a volunteer opportunity is to watch the news, and see what's going on in the world that angers you," Irwin says. "Turn your outrage into passion by volunteering for a cause that is making a difference in that arena. It will light (your passions) up in places you didn't realize were dark."
Build Job Skills That Are in Demand
If you're going to give your time, it's only natural to want something in return. Ideally, it's a job, but for most volunteers it's more realistic to find an opportunity that builds on an existing skill or offers the chance to learn a new one. So, it's critical that job seekers consider which skills they want to learn before volunteering, says Christina Inge, the principal of Christina Inge eMarketing, a Boston-based company she started after volunteering for an industry trade group.
At first, Inge volunteered to do copywriting, but she soon found that learning a new skill -- social media -- made her more valuable as a volunteer. It ultimately gave her a marketable talent she could use to build her own business.
"It's a win for the organization because you're motivated and for you because you learn a new skill," she says.
To make sure that skill was in demand, Inge says she matched opportunities against the skills employers often listed in want ads. She also read industry publications to learn what employers were seeking.
Snag a Title, But be Valuable First
If you're volunteering in your field, it's often a good idea to seek a title for your resume.
"Most professional organizations are very cognizant of their members' professional development and will often have a method in place to name key volunteers to official positions," Inge says. "But wait until you've proven yourself to be a reliable volunteer with a specific value or specialization before you approach them."
Inge says volunteers usually can determine the etiquette for asking about a title by observing the organization's culture. That takes time, but it also takes time to become valuable.
"Even though you are not being paid, you should be known for your strong work ethic," Palmer says. "Try to line up projects for yourself that are substantive. If, for example, you are (a human resources) professional and you want to get a job in that field, make sure that you are not just copying and faxing all day. You want to demonstrate your HR skills."
Be Honest With the Organization
There's nothing wrong with volunteering simply to improve your job prospects, says Amy Faulkner, executive director of The World is Fun, a Seattle-based organization that connects volunteers with local charities. But she says volunteers need to be honest before they sign up.
"There's nothing to be ashamed of and most nonprofits will work with you, and your skill set and goals, to get you what you need," Faulkner says.
It's also important for prospective volunteers to be realistic about the time they can commit.
"Just because someone is unemployed doesn't mean they have a completely free schedule or that they want to volunteer all of their time," Faulkner says.
Being upfront also can help job seekers land a coveted reference, Faulkner says.
Showcase Your Volunteer Work
Showcasing volunteer experience needs to be handled carefully, says Flemington, N.J., career coach Carol Camerino.
"Just as you would with a paid position, it's important to use professional language and to quantify results and achievements (on your resume)," says Camerino.
But how much should applicants emphasize their volunteer work? It depends on how much time they have spent volunteering, says Sara Sutton Fell, CEO of Flexjobs.com, a website that helps people find flexible work.
"If you're putting in a couple hours each week, then have a 'related volunteer experience' section on your resume that lists your different volunteer roles," Fell says. "If you're spending 10-plus hours each week volunteering, this can count as part-time work in the field and should be listed with your other professional, relevant, paid experiences."
When writing their resumes, volunteers who put in significant time shouldn't worry about whether they were paid, Fell says. Using headings like "professional" or "relevant" experience is a good way to cover significant volunteer experience.
"Paid or unpaid, you're putting in a significant number of hours volunteering and should count it as work," Fell says.