How Twitter Helps Hedge Funds Find Lucrative Stock Tips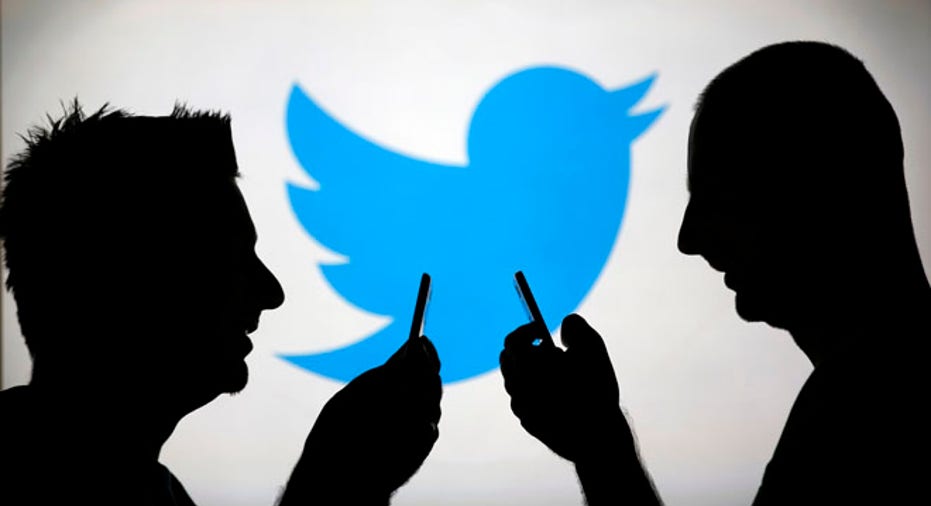 A Canadian newspaper sent out a little-seen Tweet at 8:12 a.m. ET on Monday breaking the news that BlackBerry's (NASDAQ:BBRY) $4.7 billion buyout had gone up in flames.
Within seconds, the clients of real-time information discovery service Dataminr received an alert warning them about the news. The alert came a full three minutes before the wire services picked up the story, giving Dataminr's sophisticated clients like hedge funds precious time to short BlackBerry before its stock eventually plummeted 21%.
As Twitter makes its debut as a public company this week, the BlackBerry example highlights how savvy market participants are getting a further leg up on retail investors by leveraging services that scour the social network for actionable news.
"There's been a dramatic shift in the information landscape. Information is getting on sources like Twitter early and in advance of what the Street is watching," said Ted Bailey, founder and CEO of New York-based Dataminr, which recently raised $30 million from venture capital firms.
Dataminr isn't alone in this space as other services like Social Market Analytics and iSentium use proprietary technology to spot trends in the financial markets to help investors make ahead-of-the-curve decisions.
Coveted Early Information
It's clear sophisticated Wall Street players see the value in using Twitter as a way to spot potentially lucrative investing opportunities.
"Word is out across the Street," said Bailey, who declined to list specific clients but said his company's software is being used by countless bulge-bracket investment banks, premiere hedge funds and "big marquee" solo traders.
Bailey also declined to provide specific pricing information, but it seems safe to say the average investor would not be able to afford the service.
In the BlackBerry case, Dataminr clients received an alert after Toronto's Globe and Mail newspaper sent a tweet at 8:12 a.m. ET saying: "#Breaking: #BlackBerry abandons plan to find buyer, will replace CEO $BBRY."
"When you see or hear something that's unusual, you know it's time to Tweet it."
Any investor would instinctively realize that was very bad news for the smartphone maker and offered an opportunity to either sell off their BlackBerry stake or bet its shares were about to decline.
Since the major wire services hadn't picked up the scoop just yet, BlackBerry's shares were still trading at nearly $8.00 at the time of the initial tweet. The early heads-up allowed investors to make a move before the stock eventually tumbled below $6.40.
"Pretty good trade," said Bailey. "Sometimes I'm upset I have the CEO job. Sometimes I think I should just sit there and use our service."
Click image to enlarge
Deploying the Firehose 
So how does it all work?
Dataminr, which has about 50 employees, became a strategic partner of Twitter in the spring of 2012, giving the company full access to the social media network's full "firehose" of tweets, the massive real-time stream of messages that flow through the system each day.
Dataminr developed software that scours Twitter's 500 million daily tweets to find information when it first emerges. It uses complicated algorithms to determine whether tweets are actionable, relevant and trustworthy and then proactively alerts users via instant message and email.
"This information comes and finds you. You see it and if it's relevant to your portfolio, it's a significant trading opportunity," Bailey said.
What if the Information is Bad?
Of course, early information is most valuable when it's actually accurate. Yet in major breaking news situations, initial reports are often wrong.
It's also easy to see how someone could try to fool investors by sending out tweets that are actually false.
Bailey said his company's software is able to detect messages that are "trustworthy versus those that an entity might be pumping into a space to manipulate the stock market."
That's because hoaxes and real situations typically have very different Twitter signatures.
For example, it became quickly evident to Dataminr that the terrorist bombing at the Boston Marathon in April 2013 was a credible event because there were many co-occurring tweets in one geographical region, some of which provided corroborating evidence.
Yet the phony tweet sent by The Associated Press's hacked Twitter account that claimed an explosion had taken place at the White House immediately looked suspicious to the software because it was a spiraling retweet without other sources backing it up. And yet the market tumbled, with $136 billion in market cap being wiped out.
The Dataminr alert to notify clients of the AP tweet signaled the message looked shady. The service also highlighted a subsequent tweet minutes later from someone in the basement of the White House indicating there was no explosion.
"We were ahead of the news that Wall Street sees on both the fact it was out there and that it wasn't real. It was this unique case where there were two trading opportunities," Bailey said.
Twitter 1.0?
Another service in this real-time space is Social Market Analytics, which seeks to provide qualitative clarity to tweets by measuring sentiment.
SMA computes a sentiment score on stocks based on social media inputs and has proven that these early sentiment clues foreshadow both positive and negative stock moves.
"People are increasingly expressing a sentiment point of view on Twitter. You get a sense of what's going on in investors' minds about a given stock," said Nicholas Colas, chief market strategist at ConvergEx.
Services that rely on Twitter's stream of data are likely to benefit as the social-media network grows in popularity and engagement. The more information and influential people that use it, the more valuable the data will be.
It also helps that Twitter has become the premiere place for Internet users to describe live events as they occur.
"When you see or hear something that's unusual, you know it's time to Tweet it," Bailey said.
All of this highlights how in the future Twitter will likely be known as more than just a place for celebrities and brands to connect with fans. The service clearly has investing applications and it's easy to see how media outlets can use services like Dataminr to more quickly and accurately report the news.
Law-enforcement and other government agencies like health departments can also scour tweets to determine where violence or epidemics may be breaking out. Dataminr already has a contract with a number of government agencies, though it declined to specify which ones.
"It's very clear we're seeing Twitter 1.0 -- celebrities, politicians and news services pushing their content out. It seems like there's so much more you can do with it," said Colas.