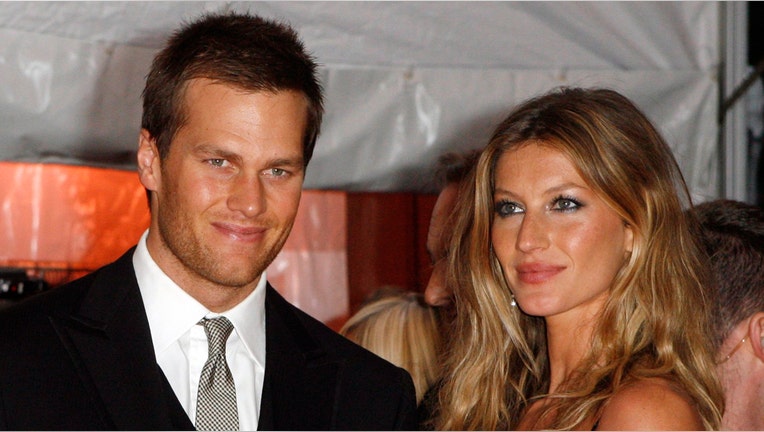 New England Patriots quarterback Tom Brady recently dubbed Coca-Cola "poison" for kids and then he questioned whether one can rightly label Frosted Flakes "food." A few weeks later, he and his supermodel wife, Gisele Bundchen, were front and center endorsing candy for Halloween.
Seems unreal, right? Well, "unreal" is right. The power couple is backing a Boston-based startup called UnReal, a brand dedicated to providing healthier candy to consumers.
"Tom loves our story and eating healthy. We went to him and asked him if he would do something special for us this Halloween. And, he came up with the idea," says 18-year-old Nicky Bronner, who created the company along with his brother, Kris.
For Halloween, Brady agreed to go inside a Whole Foods in the Boston area with a mask endorsing the company and put 50 handwritten notes into buckets of UnReal Candy. And, he did it free of charge.
"Tom and Gisele love that there's a kid out there trying to make a difference. And, they want to help make the world a better place, too. And, the whole idea was Tom's. He wanted to inspire kids to make better choices," says Michael Bronner, co-founder of the company and father to Nick and Kris.
UnReal was started back in 2012 after Bronner (the dad) confiscated his son's Halloween candy.
"Year after year, they were taking my Halloween candy from us, claiming it was bad for me. And, I didn't think it could be so bad, especially something like a peanut butter cup. So, I did my own research and learned that my parents were right (for once) and that candy had lots of excess sugar, chemical preservatives, artificial colors/flavors, hydrogenated oils and corn syrup," says Nicky.
The "added" ingredients he says weren't there to make the candy taste better either, but rather to cheapen the products and make them last longer on shelves.
"It's a hunch that if I could recreate our favorite candies, with less sugar and none of the artificial stuff, that they could actually taste better and not be so bad for us," he adds.
Nicky's family backed him on the idea and mission to "un-junk the world" and provide a brand of non-GMO, fair trade, corn-soy-and gluten-free chocolates to consumers. And, their plan is working.
"We started out in drug stores and then we had to rethink and re-launch the products again this year. Now, we're in 1,800 stores across the country including Whole Foods and I can't share the numbers but we're doing very, very well," says Michael, who's been throwing out his son's Halloween candy for years.
"We have a more focused strategy this time around," he adds.
But Nicky says their mission is much, much larger than selling candy or getting big endorsements.
"I started UnReal with the purpose to 'un-junk the world.' It was naive and I know we cannot un-junk the world ourselves, but if we can get youth and adults to ask, why? Why does all that artificial stuff and so much sugar have to be in my candy, if it's not there to make it taste better? And, if they start demanding a change, then maybe other companies will start to change," he says.
And, his dad agrees.
"We are just starting with candy but we do have a vision of expanding outside of candy. The most important thing to us is that we're giving this generation another alternative, which I think is part of the culture today."