How to Write the Perfect Cover Letter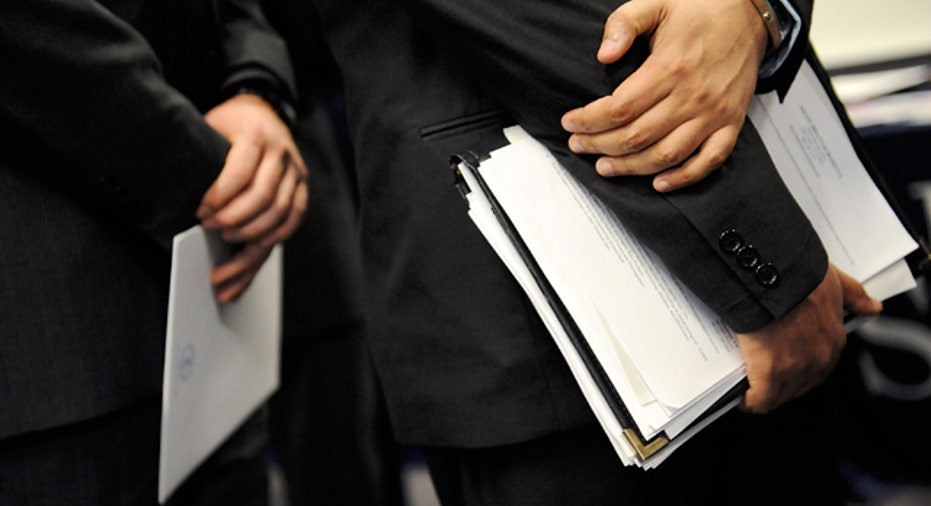 First impressions are critical, especially during a job hunt, and a cover letter is often a candidates first--and possibly only--opportunity to catch a prospective employers attention.
For college grads hitting the job market, a customized cover letter for a job opening is crucial to presenting themselves as a worthy candidate to an employer.
Some of the students are hearing advice that employers do not want or need cover letters--most employers want them and value them. If its generic, if its one-size-fits-all, if it uses a whole lot of words and says a whole lot of nothing, then youre doing yourself more harm than good, says Steven Rothberg, president and founder of CollegeRecruiter.com.
While the Internet has changed the job-hunting process with many employers allowing prospective candidates to upload resumes online, experts say cover letters are still valued and should always be sent with a resume.
College grads face a competitive job markets and need every tool in their arsenal to help land them a job. Here is a checklist from career experts on how student can create a thorough, eye-catching cover letter.
What it Should Look Like
Cynthia Shapiro, career strategist and author of What Does Somebody Have To Do To Get A Job Around Here? says it is easy to spot a recent college grads cover letter from a mile away, as they often use an outdated  format. Students shouldn't think of a cover letter as a formal business letter, but rather a short and punch summary that details their relevant experience and what makes them a strong candidate.
Shapiro says that putting a formal address at the top and including a salutation such as Dear sir or madam is outdated and works against students.
When you put too much information into a cover letter like that, it almost makes you seem desperate, she says. The shorter [it is], the better.
Shapiro recommends limiting a letter to three paragraphs totaling 250 words in this format:
First paragraph: Who you are and what you have to offer that matches the job posting
Second paragraph: Past experience of the job duties listed by the employer
Third paragraph: Your passion statement (why you would be a good fit for the position)
The passion statement should be short--one or two sentencesand is a good way for students to stand out in a sea of papers; employers want to hire people who show interest in the industry and the open job.
Shapiro advises her clients to avoid concluding the letter with sincerely and very truly yours, and says the best way to end is with: I look forward to hearing from you.
Its confident, its strong, and it implies action, she says. It almost obligates them to call you back. Underneath your signature she advises students put their name and phone number. No e-mail because you want them on the phone talking to you.
What it Should Say
Until recently, job seekers would mail or fax in their resumes and cover letters to be hand picked by hiring managers. Now, most employers use computers to scan submitted materials to look for the job descriptions key words to select candidates that might be a good fit.
Students should use the job description language in the cover letter to get selected for an interview.
You dont have to be a mimic, but you want to make sure that the terms that are used in the job description in the posting are terms that you would use, says Louise Kursmark, resume-writing expert and author of Best Resumes for College Students and New Grads.
If a position requires relocation, students should address their willingness to move to avoid having their submission thrown in the trash.
What I like to say is if youre in Ohio [and] setting something up for New York, you would say I am in the process of moving to New York City. I will be there for interviews during the month of May and I plan on being there full-time by June 1, Shapiro says. It basically says, I will relocate myself; I will fly myself out there for interviews and I will pay for my own relocation.
Applying Online and by E-mail
Students applying to a job via e-mail should treat the body of the e-mail as the cover letter.
Experts recommend attaching a resume as a PDF file, since other programs can alter the format and margins, which can look unprofessional.
Job boards and other online forums vary with how they like to receive applications, so students should always read the directions carefully. Rothberg advises that if a Web site only has one field for a cover letter and/or resume, students should include both by copying and pasting them in and leaving a space in between if possible.
Job postings that ask for a salary requirement can be tricky for new grads with limited workforce experience. Experts suggest researching salary ranges for the position on Web sites like Salary.com or the Department of Labor.
[As] someone who has just graduated from school, you belong in that 25th percentile of someone who is just starting out, says Shapiro. Put in that low scale and [include at the end of the cover letter] that youre open to consider any offer. What that will do is keep you in the running within the realm of what theyre used to seeing, which is on the low side.
If you land the job and get a formal offer letter from the company, that is the time to negotiate your salary, not in the cover letter.
What Not to Do
Despite the weak labor market and stiff competition, students must convey confidence in their cover letters.
Shapiro advises students avoid phrases like thank you for your time and consideration and Im the perfect match.
Stop yourself and explain to them what it is you have and what youve done that you feel makes you a perfect match, she says. Otherwise its a missed opportunity and youre going to make them bristle if you tell them youre a perfect match when you really dont know anything about the position other than the job posting.
A cover letter is not the place to disclose personal information or anything that isnt directly related to the job. Rothberg advises students avoid including any details that could be considered grounds for legal discrimination if an offer isnt extended.
Do not include information about your age, gender, marital status, or sexual orientation in your first sentence, youve already put that hiring manager on the defensive.
A cover letter should serve as a self-marketing tool, says Shapiro. Students should be secure in their experiences, explain how they are relevant to the job description and effectively communicate enthusiasm for the job.
In a two-dimensional format, everything will flatten out, so things that you would be afraid to say in person are going to come across just about right, says Shapiro. It should be super confident because thats whats going to stand out and get peoples attention.