How to Work Your Office Holiday Party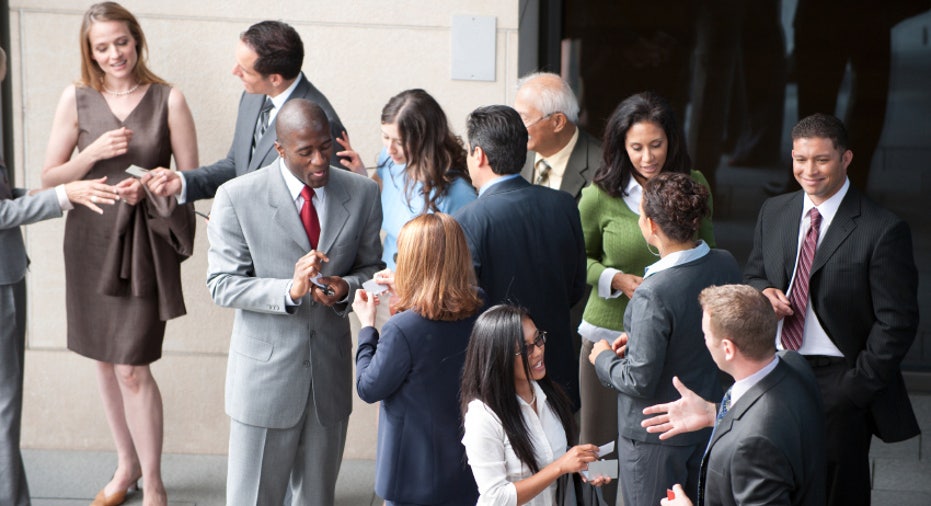 Holiday office parties are a time to interact with colleagues outside office walls and get into the holiday spirit, but they also offer the opportunity to advance your career.
While experts advise against walking into a party with the sole purpose of getting ahead, they say your behavior can leave a lasting impression.
"If you think about the holiday party as a way to advance your career the insincerity of your efforts will be recognized by others," says Peter Post, author of Essential Manners For Men and director of the Emily Post Institute. "What you want to do is represent yourself as a reasonable fun person to be with."
The first step of office party etiquette is accepting the invitation in a prompt manner. Nothing can be more annoying to a host than having to track down invitees and responding right away shows your enthusiasm and that you respect the host's efforts.
Dressing appropriately for the event is also paramount. After all, you want people to talk about how witty and smart you are not about your too-tight sweater or ripped jeans. Etiquette expert Jacqueline Whitmore recommends finding out the dress code ahead of time and assessing your wardrobe to find an outfit that meets expectations.
While you want to dress festive, steer clear of outfits with overt messages, recommends Aravinda Rao Souza, senior marketing manager at recruitment software company Bullhorn. 
"Merry Christmas might seem innocent enough on a sweater, but it's Hanukkah, Kwanzaa, post-Diwali, or potentially no holiday at all for other people in your office," she says. "Going too crazy with the holiday theme is also just a little tacky. Dress like you are attending a charity event where there would be both children and adults present."
If your invite includes a plus one, choose your guest wisely. The office party is not the proper setting for a first date or someone you don't well and make sure the person doesn't drink or eat too much and maintains a level of professionalism.
Prior to the event, experts recommend researching executives and other higher-ups that might be in attendance in case you have the opportunity to chat with them. The holiday party "is an excellent time to introduce yourself to the CEO if the time is right," says Pamela Eyring, president of the Protocol School of Washington. "But do it correctly: Don't call him or her by their first name, but use their honorific (Mr., Ms. Or Dr.) and their last name. Introduce yourself with your first and last name and which department you presently work.  Don't bring up any issues or concerns – definitely a turn off.  Instead comment on the most recent press release about the company."
While you want to get some face time with the bosses, don't limit your interactions to just the higher ups. Work the room and use the holiday party as an opportunity to meet new people or to get to know people you've worked with on a project better. "You never know who you'll work for someday so treat each guest you meet, even peers, like they are special," says Eyring. "Show off how you are confident socially by speaking to others, making introductions and even remembering names. Your protocol and etiquette intelligence will shine and the people you meet will not forget you."
One of the biggest blunders people make at the holiday party is drinking too much alcohol, which is why career experts recommend setting (and sticking to) a one-to-two-drink limit.
"When you drink too much, you could potentially make a fool of yourself," says Whitmore. "You have to think about the office party as a business event."
Helping to organize the even can also help make a good impression with your managers, says Rao Souza. Whether it's sending out invitations, making a music play list or cleaning up after everyone goes home, taking initiative can leave a good impression.
"Take an active interest in making sure that the people who would otherwise be doing all the work and flying under the radar get the credit and help they deserve," she says. "You will be noticed for being kind and a good co-worker."