How to Win the Online Job Hunt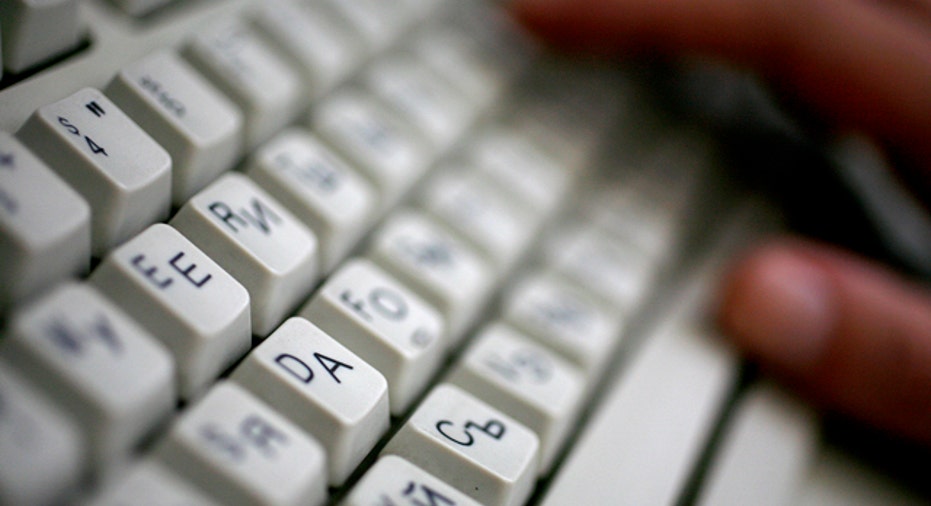 Signs of life are slowing returning to the labor market with the national unemployment rate dropping to 8.2% last month. The decrease from 10% in October 2009 is good news for job seekers, but competition remains stiff, especially with online applications making the submission process much easier.
The online application process can serve as a double-edged sword for job seekers: It makes the job-hunting process easier and more affordable, but it can also increase the chances of their resume getting lost in the sea of candidates and overlooked. But hiring experts say it's not just what is submitted electronically that can help secure a job—a candidate's overall online profile and presence also helps.
Resumes and cover letters are used to apply for specific jobs, but recruiters also search online professional profiles on sites like on LinkedIn, TheLadders, or Indeed, for example, to find candidates to fill open positions. Having an updated resume consistent with online profiles is integral to managing your career.
Online profiles have the flexibility to help showcase your work and your connections. "Your profile can be general and more of your background and experience," says Nicole Williams, connection director at LinkedIn. "Your resume is very targeted to that specific company and should be a slice of your profile." Although you may have profiles posted on more than one website, experts recommend having one strong resume that can be tweaked to fit specific jobs.
Recruiters can receive hundreds of electronic resumes in response to a single ad, and pick resumes through a two-step process, according to Alex Douzet, COO and co-founder of job search site TheLadders.com. "They first look at the large pool of profiles or resumes to see who 'fits' or 'doesn't fit' before reading resumes in depth from the 'fit' pile to determine who should be interviewed."
In a recent study, TheLadders asked 32 recruiters to review resumes, and found that recruiters identified resumes they wanted to pursue in six seconds, based on an applicant's name, the last two employers, positions held and education. "If there's too much information on a resume there can be information overload and the recruiter may have a difficult time deciding whether to continue with the process for that applicant," says Douzet.
To help narrow down a candidate pool, most companies use software that eliminates resumes without pre-identified keywords. Look for terms and descriptions used in the job posting and work them into your resume. Also add in industry and company terminology to avoid getting eliminated.
"There's industry-wide and company-specific language, and you want your resume to mirror their words," says Jacqui Barrett-Poindexter, chief career writer and partner at Career Trend. "Your resume is their job description sent back to them. As much as possible, employers want to hire people who look and feel like them."
Format and the One-Page Debate
A resume's structure and information is important to recruiters, and may require a resume to span more than one page.
"If you have experience that you think is pertinent to a job, it should be there," says Angela Conklin, vice president of human resources at Indeed. "What gets a recruiter to a second page is awesome information on the first page."
When formatting a resume, use a standard template so recruiters can easily find information. "Follow the common format that recruiters are used to seeing even if you have a gap in employment and just graduated," says Douzet.
What to Include
Barrett-Poindexter suggests including three to five accomplishments from the past 10 to 15 years that will resonate with a potential employer.
Experts recommend quantifying accomplishments whenever possible to give recruiters a clear picture of your strengths. "List your key achievements, but not every activity," says Douzet, and suggests combing strengths: "Grew sales by 60% while managing a team of five people," for example, instead of "Managed a team of five people."
"Trim out the non-relevant information," suggests Barrett-Poindexter. Jobs held more than 15 to 20 years ago can be summarized without a lot of detail, as well as dates you've held these jobs and graduated from college. "An employer will eventually find out your age but, at this stage, you just want to get your foot in the door.
The Cover Letter
Along with a resume, a well-written cover letter with no grammatical or spelling mistakes can make a difference. "Everyone should have a cover letter to introduce themselves," says Williams. Recruiters may not read your cover letter until you move along the interview process, and it can make a difference whether you get an offer.
The first section of a cover letter should be about the company and not you, according to Williams. She recommends complimenting the company in an educated manner in the first few sentences. "It's about attracting the person reading the letter. It has to be strategic, educated, and authentic. That will warm them up for the part about you."
Websites like Indeed, Glassdoor, the Vault, or groups on LinkedIn have information about different companies and what it's like to work at those companies and can add valuable information to your letter. Experts suggest scanning your networking contacts to find someone who works at your interested company and seek them out. "When you get to someone, know about the company, industry, and as much as you can, about the position," says Conklin. "Do some due diligence upfront before asking for a contact."