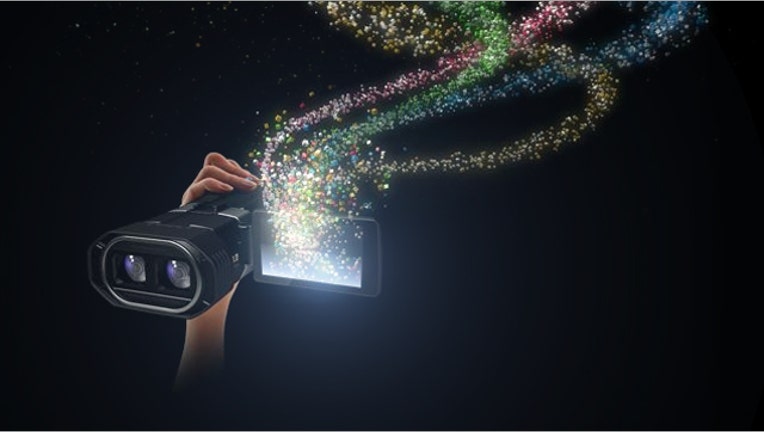 YouTube is now the second-largest search engine, and small businesses are turning to online video to stand out from the crowd. Here's how to shape your strategy.
Is your small business using online video to market your products and services? If not, you're missing out. With YouTube now the second-largest search engine, smart entrepreneurs are using online video to stand out and increase clicks.
Creating an online video sure worked for Orabrush, a 15-person company whose YouTube channel has surpassed an incredible 35 million views and 116 million subscribers. Orabrush creator Dr. Bob Wagstaff invested eight years and thousands of dollars trying to bring his patented tongue cleaner to market.
Initially, a $40,000 infomercial only brought in 100 orders. Wagstaff finally asked a business school's market-research class for advice, and that's when student Jeffrey Harmon suggested selling Orabrush online. In September 2009, Harmon and a friend created a humorous video about bad breath — and Orabrush took off.
In 2010, Advertising Age named Orabrush's YouTube effort one of the top 10 social media campaigns of the year (up there with the well-known "Old Spice Guy" ads). And in less than a year, Orabrush sold more than 1 million tongue cleaners to customers in 114 countries. In addition, the company recently closed a $2.5 million venture capital deal to expand its retail presence.
Lights, camera, action
Want to use online video to build your brand (and sales)? Follow these steps:
1. Plan your strategy. "Consider the needs of your customers," says small-business marketing expert Kim T. Gordon, president of National Marketing Federation. If customers need information on using one of your products, a how-to video might be useful, Gordon says. Videos that are entertaining or tell a story are great for building your brand.
You can also use videos to go behind the scenes at your business, film an event, share your opinion on a hot topic, or interview relevant experts.
2. Make your videos. "The quality of video online has changed dramatically," cautions Liz Goodgold, a branding expert, speaker and author of "Red Fire Branding: Create a Hot Personal Brand to Have Customers for Life!" "A cheap video implies that you and your brand are also cheap."
Fortunately, you can create fairly high-quality videos yourself with inexpensive digital video cameras and editing software. (Harmon used a webcam to film Orabrush's first video in a pool hall.) Consider videotaping something you're already doing; for instance, one of Goodgold's clients, The Vonz Charity Auctions, tapes its auctions and uses portions online. If you're doing it yourself, Gordon suggests shooting in one long take, then using product shots, titles or graphics to add interest.
If you outsource video production, Goodgold recommends using a firm that focuses on small businesses. "For example," she says, "both We Tube U and Website Video Works are run by entrepreneurs who understand the needs and budgets of other entrepreneurs."
Keep videos short — "2:22 is the magic length," says Goodgold. And put your company name, URL and other contact information at the beginning and end.
3. Place your videos. Informational videos work best on your company website, says Gordon, while those designed to entertain customers and lead them to your business work well on YouTube and other free sites. (She also advises that if you want to add multiple videos to your site, you may need to upgrade its design and bandwidth.)
Posting video on YouTube is smart because YouTube videos typically rank higher in online searches. Sign up for a free account to launch your own channel and access tools to promote your videos.
Other popular sites for posting, promoting and creating small-business videos include Blip.tv, Brightcove and Vimeo. Be sure to post to your business Facebook page, too.
4. Drive traffic. "Don't expect customers and prospects to find your video without a marketing program to lead them to it," cautions Gordon. Orabrush, for instance, uses Facebook, Twitter and its website to support its YouTube channel and drive cross traffic.
Let's face it: If you want more people to use your business, you need to make sure they know about it first. With a little thought and effort, an online video campaign can have your company name up in lights, getting the top billing it deserves.