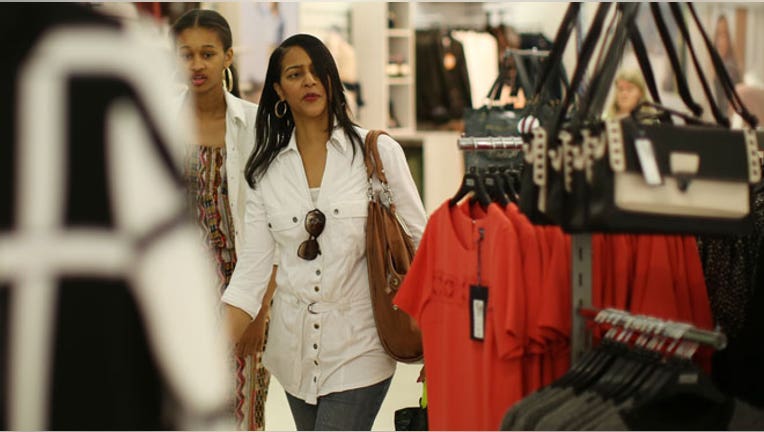 Layaway programs have been around since the Great Depression and have experienced a surge in popularity as shoppers look for ways to make the holiday shopping season more affordable.
While these programs can help shoppers cross off all the gifts on their shopping list, experts suggest making sure they understand all the rules and any potential fees of a program before putting money down—as the terms tend to vary by store.
"Layaway can be a good option, but…consumers need to to read and understand each store's individual layaway contract before agreeing to it," says Katherine Hutt, a national spokeswoman for the Better Business Bureau. "You want to avoid any surprise fees and other charges that could add to the overall cost of the purchase."
With credit cards, store charge accounts and even internet payment services, consumers have a host of ways to pay for products. When credit became more easily accessible over the last decade, layaway programs lost their luster, but now as credit remains tight, the programs have made a comeback and more stores have expanded the number of items consumers can purchase in installments.
Big retailers like Wal-Mart (NYSE:WMT), Sears and Kmart (NYSE:SHLD) offering a variety of items to be purchased through layaway. For consumers who prefer online shopping,  websites like elayway.com can help pay for gifts.
According to Steve Pociask, president of the American Consumer Institute Center for Citizen Research, layaway appeals to a small segment of the population and typically makes sense when the consumer wants to lock in a discount on a particular item, but doesn't want to tap their savings or put it on a credit card.
For instance, if a flat panel TV is on a major discount only through the weekend, Pociask says it makes sense to put in layaway, granted you can afford to pay it off. "Everyone has to be mindful of their budget and not get behind. There can be a benefit to layaway if you see something priced outrageously and it's not a question of the budget."
Although the programs vary from retailer to retailer, consumer watchdogs say many of the retailers charge of fee for using the service and can attach a penalty if you don't end up buying the merchandise.
According to Sear's website, it offers an eight week layaway program on thousands of items. Consumers have to pay a $5 fee and provide either a $20 down payment or 20% of the product's price tag--whichever is greater. In order to cancel, the consumer has to pay $15 upfront when starting the layaway contract. Consumers are required to make payments every two weeks.
Wal-Mart, on the other hand, waived the opening fee and requires either a $10 down payment or 10%, whichever is greater, and lets consumers put items that cost $50 or more on layaway. The discount giant's program started Sept. 13 and final payments are due Dec. 13. If the item is canceled, the down payment and payments are refunded less a $10 cancellation fee. Both retailers allow customers to return products on layaway the same as if they were purchased up front.
According to Hutt of the BBB, some retailers will use a third-party vendor for online layaway services. Under these programs, customers make payments to the layaway service provider and once the item is paid in full, the vendor buys the item from the retailer and ships it to the customer. "Evaluate these online services the same way you would an in-store offering, but do so with an even more careful eye," she says.
Hutt says that for consumers considering buying something on layaway, they should make sure to get everything in writing and to make sure they understand all the terms. For instance, know the payment period, when payments are due, what happens if the item goes on sale while still on layaway, and what happens in the event of a missed payment.
"Consumers need to be careful and mindful of all the costs," says Pociask. "You need to be disciplined enough to make the payments."