How to Understand Your Health Insurance Plan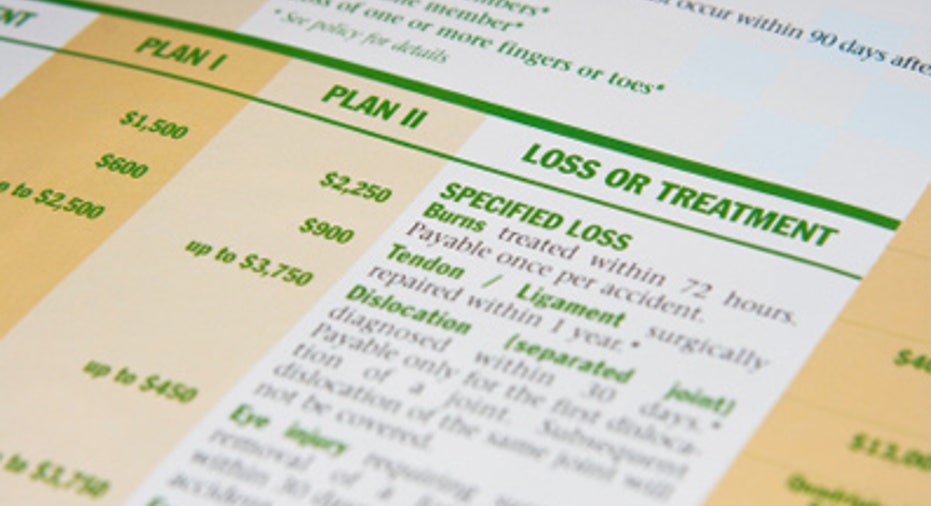 Health insurance can provide peace of mind, but having coverage doesn't mean all medical costs are covered.
"It's very common for people to operate under the mistaken belief that having health insurance means they'll automatically get help paying for any medical service they need. That's not the case," says Lisa Zamosky, a health reform expert from WebMD. "People need to review their policies to learn what services are excluded and won't be covered by your plan."
The Affordable Care Act mandates every newly-issued health insurance plan contain 10 essential benefits, including access to free vaccinations and screenings, birth control for women without any additional fees and coverage for mental health and substance abuse.
The president's signature legislation also allows children to stay on a parent's plan until they are 26, regardless of where they live or marital status. It also drops the need for a referral to visits an OB/GYN.
While they're often dense, reviewing your health insurance plan can avoid any unexpected charges and letting benefits go unused.
Understanding you're rights during a claim appeal process is also important, says Martin Rosen, executive vice president and co-founder of Health Advocate.
"Insurance companies have specific time frames and guidelines you must follow. If you miss the deadlines, you forfeit your right to appeal," says Rosen. "Plus, if your denial stands, by knowing your rights, you can elevate your appeal to certain government entities for help."
He adds that knowing your rights will also save you money if a service that should be covered by preventive care is billed as a different service.
When it comes to an adverse claim, Kevin Luss of The Luss Group, says policyholders have the right to both internal and external third-party appeals, and that insurance companies are required to provide customers with specific reasons a claim was reduced or denied.
Claims rules vary from state to state, which is why Luss recommends checking your state's insurance department when a dispute arises.
"Whether we are talking about health insurance or any other transaction into which one may enter…it's always good to know your rights. State insurance departments exist, in part, to protect consumers," he says. "Insurance transactions impact all of us in one way or another – clarity about your rights can only help."
Consumers also have rights beyond coverage, including privacy protections. According to Rosen of Health Advocate, patients have the right to be treated confidentially, have access to medical records and receive full disclosure of their insurance plan in plain language.  Patients are also entitled to the upfront costs of a plan, a copy of the contract between the doctor and health plan and to be told if any participating doctors are offering financial incentives to reduce treatment or ration care.
In addition to knowing your rights, Zamosky advises paying close attention to a plan's prescription drug coverage. For instance, she says some plans require asking for a generic equivalent of a drug when getting a prescription.
It's also a good idea to know which doctors and hospitals are in network. "Failing to understand your benefits and your rights can have serious financial implications," says Zamosky.
Getting stuck paying full cost for a medical procedure or treatment can be financially -devastating. "Also, failing to know what your rights are and how to fight for them through the appropriate channels can in some cases block people from accessing the medical care they need."