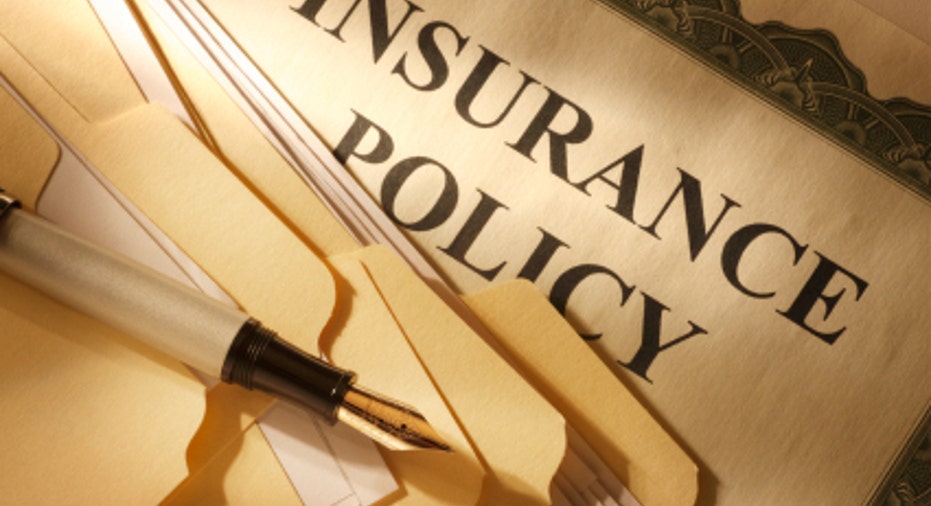 Sometimes you don't want your wrecked car to be declared totaled.
A total-loss designation brands a car for life. If you take the check and keep the car, you not only have to perform any repairs yourself, the rebuilt title demolishes the car's resale value.
Yet you may have good reason for wanting to keep a "totaled" car. An older car can be totaled by minor cosmetic damage, such as from hail. If the car has sentimental value or simply can't be replaced by the amount of the settlement check, some owners may look for ways to keep the title unblemished.
"At the end of the day, it all comes down to dollars and cents," says Neil Thomas, owner of West Coast Auto Appraisals in Beverly Hills, Calif.
You'll need more than dewy-eyed sentiment to plead your case -- you'll have to produce documentation that shows the car is worth repairing.
Winning a reprieve for your car
Typically clients want an appraisal to get a greater total loss settlement, says Antoine Rached, senior appraiser of Totaled.us in Atlanta. The relatively few clients who want an appraisal to argue for repairing the vehicle, he says, are usually underwater on their car loans or have unique cars.
Insurers declare a car a total loss when the estimated cost of repairs exceeds a certain percentage of the car's market value before the accident. The percentage varies by insurer and is regulated by some states, but typically it's around 75%.
It's not in your favor to argue for cheaper repairs, so your best shot is to focus on the car's value. A higher value could tip the balance toward repairs versus total loss.
Insurers rely on third-party companies to estimate how much a vehicle is worth. The three biggest players in the United States are CCC Information Services, Audatex and Mitchell International. The companies use giant databases to produce appraisals. An appraisal report includes the vehicle description, options, condition, values of comparable vehicles, and the actual cash value, Rached says.
Sometimes that actual cash value is off by as much as 20%, Rached says. Why? "The valuation is only as good as the information entered into the system."
The fine-toothed comb approach
Most car insurance policies contain an appraisal clause, which lets you hire an appraiser at your own expense.
Sometimes inspectors from the insurance company don't account for all the options on the car, such as heated seats, power running boards or a power lift gate, which can be easy to overlook if the car is inoperable, Rached says.
And sometimes a valuation may be based on values of cars that aren't truly comparable, Thomas and Rached say.
Independent appraisers spend time that insurance company adjusters don't have to go over every inch of the car and search for comparable vehicles to get estimated values. (See "How does the insurance company determine a car is a total loss?")
"Our job is to look at everything," Rached says. "It's a hands-on approach, rather than running it through a system."
Says Thomas: "I'm a car expert. I'm not a computer program."
Tips for un-totaling
Before you decide to contest the insurance company's decision to total your car, be realistic about your car's condition. Thomas says some clients overestimate their cars' worth. For this very reason, he says, "I turn down a lot of cases."
Provide documentation of major repairs and upgrades. If you put in a new engine or made other major repairs or added aftermarket parts, such as custom wheels or a fancy stereo, that will boost the car's value. See "Aftermarket parts: What you need to know."
Bear in mind that normal maintenance won't have a big impact. "I'm not going to give you a high five for changing the oil," Rached says. And, Thomas says, don't expect $1,000 spent to replace major parts to boost the value by the full $1,000.
Know your state's rules for contesting insurance company decisions. In California, for instance, if the insurer and your appraiser can't agree on a value, then it goes to arbitration. An umpire is appointed to settle the matter, and you and the insurer share the costs for arbitration. Be prepared to pay the extra expense.
Shop carefully for a good appraiser. "Most states don't have an auto appraisal license, so it's a free-for-all," Rached says. In other words, your barber can open up shop as an auto appraiser. Both Rached and Thomas say to ask for an appraiser's resume. Look for someone local who does auto appraisals full time, has experience with total loss valuations and has been in business for at least 10 years. Check out reviews of the service, and ask for references. Costs of appraisals vary by market and appraiser. Compare prices, but be willing to spend more for quality.
If the insurer's estimates on your car's value and the cost of repairs are spot on, you can still keep the car. You would accept the total loss settlement, minus what the insurance company would have gotten for the car at salvage auction. You're then stuck with a vehicle that has a branded title, and you're responsible for seeing to the repairs. See "5 things to do with a totaled car."
The original article can be found at CarInsurance.com:Un-total your wrecked car