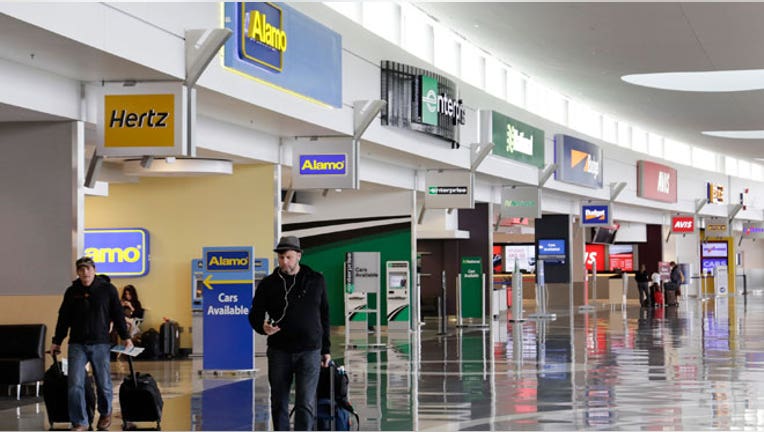 The summer travel season is heating up — and so are prices.
"Overall, we are seeing prices related to travel increase 3-4% this summer," says Sarah Gavin, Expedia's senior director of merchandising and integrated marketing.
The recent merger activity in the airline industry is also leading to higher prices. "Domestic airfares are up the same amount," Gavin adds.
But travelers can still hit the road this summer without breaking the bank. Industry insiders share their tips:
When Searching, Think Smaller. Pauline Frommer, editorial director of Frommer Guides, recommends searching smaller travel sites, like dohop and momondo, to find the lowest travel prices.
"When you use the major search engines, at least for airfares, they are going to give you the fare they get a better commission on first," claims Frommer. "For a broader search, consider alternative search websites."
Bundle Airfare and Hotels. We all have our tricks to finding the cheapest airfare, but when it comes down to it, Gavin says the best way to save any serious amount of money is to book airfare and hotel together.
"Yes, logging on to buy tickets on a Tuesday at 2:00 a.m. might save you $10 or $20, but if you bundle your flight and hotel together that can bring several hundred dollars in savings." She says on average, people save $545 doing this in big resort cities and beach markets.
Think Outside the Hotel Box.  "Renting an entire apartment can be much more cost effective than a hotel, especially when you are dealing with individual owners," says Frommer.  "They often provide more space and have a kitchen that can also slash your food costs."
There are a host of websites that connect travelers and homeowners, but Frommer warns to voyagers do their research before committing to a renting out a space. "Consider getting insurance in case anything goes wrong, ask owners a lot of questions about the space and be wary of properties that don't include a lot of pictures."
She adds that in some European countries, amenities like towels often come at an extra charge.
Get App Happy. In the past, waiting until the last-minute to book a hotel meant paying top dollar, but that's no longer the case, according to Gavin.
She says hotels with inventory can now send heavily-discounted availabilities directly to apps without having to advertise too much about the price reductions. "They are just targeting the app users who are within a certain radius to help manage their inventory. Mobile bookings can save up to 40% on a hotel room."
Go All In. All-inclusive resorts and cruises can be the most budget-friendly option for multi-generational family vacations or big groups of friends. "When you have people of different income levels, having the basics already covered allows people to set their own budgets when it comes to spending on the trip," says Gavin.
Get a Season Pass Early. If amusement parks are on the agenda this summer, Frommer recommends getting a season pass before June for the best savings.
"Most season passes pay for themselves in two visits and then can bring even more savings when they also bring free parking. Many of the parks are offering significant discounts on season tickets right now, ahead of the busy season, and can be big budget savers."
Share Cars. According to Frommer, car rental prices are up 25% over the last few years as car manufacturers have stopped offering discounts to rental car companies to replace their fleets each year.
"There are many sites that connect people looking to rent out their car with tourists, and that can bring significant savings," she says.
She also says going to the local mom and pop car rental company can reduce costs. "You will get an older car, but it will run, if you can put your ego aside, you can help save your wallet."
Set Souvenir Budgets. Give children a set amount at the start of the trip they can spend on keepsakes to avoid breaking the budget and going to battle at the cash register.
"If you set the limit from the start, not only will you avoid them bugging you every time you are in a store, they'll also learn money management."