How to Teach Your Kids the Importance of Money, Volunteering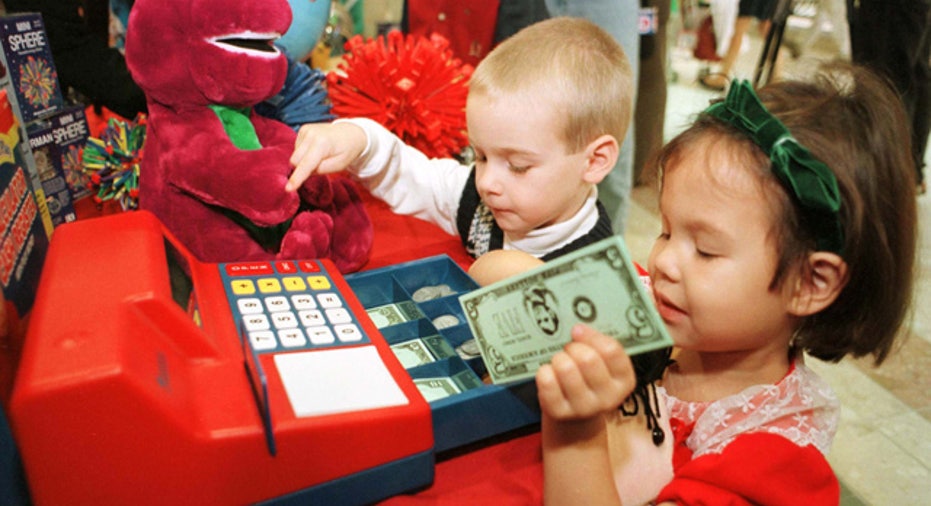 When you were a child, eyeing a new toy or favorite candy bar, how often did you hear your mom or dad say, "Do you think money grows on trees?"  "But I want it," you implored. Did your parents ever explain the "money tree" or take the time to teach you about the value of money and the difference between "wants" and "needs?"
My wife and I decided that as soon as our children were old enough to point and ask for a toy or candy bar in the checkout line, we would also teach them to say, "How can I earn that?" rather than, "I want that." It had a profound effect on how our kids reacted when they learned everything wasn't "free."
As parents, we all take pride in the things we teach our children--from those important first steps, to riding a bike or driving a car and trying to answer a seemingly endless stream of questions along the way. Unfortunately, even though we teach our children many important lessons, sometimes a crucial area of knowledge is often overlooked in our children's' upbringing: financial responsibility, planning, and charitable giving.
As it is with most lessons children learn from their parents, the first, and maybe the most important step when teaching the next generation about money management and philanthropy, is to simply be their role model. For instance, show them how you budget, comparison shop and fund a savings or investment account. Also be sure to let them see you donating and volunteering. Educating kids about money is an ongoing process and it's important so teach by example.
Where to Start?
Teach young children about the four quadrants of money management: save, spend, invest and donate by using a piggy bank with multiple slots, or four small banks. This gives children a sense of control over their money and confidence to manage it on their own.
If your children are slightly older, focus on the basics:  allowance and spending practices, why and how to start saving money.
Teenagers are ready to learn about credit, debt and simple investing. Discuss when to use a debit card versus writing a check and how interest rates and compounding work. Talk to college-age kids about student loans, credit card spending and investment vehicles. Arm them with knowledge now.  According to a 2009 report from Sallie Mae, 84% of undergraduates indicated they needed more education on financial management topics. And 64 % would have liked to receive information in high school.
Include family when making decisions regarding long-term financial planning, this helps younger children understand the family's financial issues and become financially responsible. Older children will learn the family's values, its legacy, and expectations for managing their own personal finances.
Teaching the Next Generation to Give
We've all heard the horror stories of adult children inheriting large sums of money from estates and blowing through it on extravagant lifestyles and irresponsible purchases.
Proper wealth transfer will be futile without financial education to the next generation.   Philanthropy is easier taught when children are young, making it second nature. Shared volunteerism is also important because it gives the next generation the passion to solve the problems they see and a deeper appreciation for the riches they possess.
My wife and I teach our children that supporting a cause involves an investment of both time and money. Our sons learn are learning about community work by helping them launch their own non-profit organization. They've learned empathy and have experienced what the world is like for other children. It also teaches that philanthropy is an essential part of life and financial planning. The mission of Turn Kindness On (TKO) is to motivate younger people to change their world through community volunteer work, thus creating a lifelong enthusiasm for service through meaningful projects. The foundation also launched a Kindness on the Go program to inspire random acts of kindness. It's encouraging to see how small efforts inspire others to pay the kindness forward.
Responsible money management is not about becoming multi-millionaires. Rather it is about being able to enjoy the richness of our life by living with purpose and passion, to give and to share—and hope that doing so teaches the next generation to do the same. Imparting this knowledge to your children can be your greatest gift of all.
Brett S. Ellen, CFP®, is president and CEO of the American Financial Network, an independent financial advisory firm in Calabasas, Calif. Visit his Kids Finance Coach™ blog designed to help kids become financially literate.