How to Stretch Your Social Security Check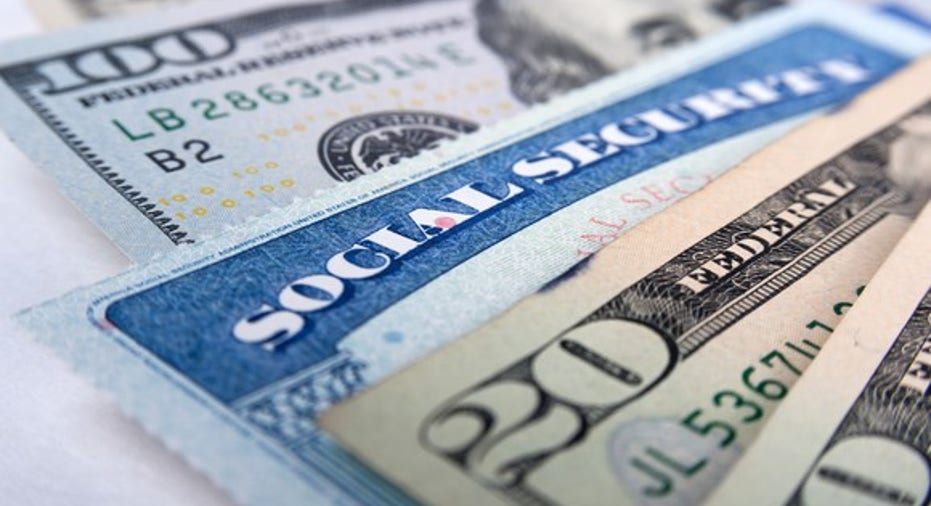 The Social Security Administration recently announced the cost of living adjustment for 2017 is only 0.3%. That means, on average, seniors will get an extra $5.00 per month next year. If only $5.00 was what it used to be, but we all know it is not.
And it gets worse, for the millions of Americans who saw no increase in 2016, this year's measly bump may not even cover the projected increase in Medicare premiums.
"The consumer price index (CPI) that the government uses to determine the annual COLA is simply not doing the job of protecting the buying power of older and disabled Americans," says Mary Johnson, Social Security and Medicare policy analyst for The Senior Citizens League (http://seniorsleague.org/)
Johnson discussed with FOXBusiness.com what this means for seniors and those preparing for retirement – and also offered advice on how to stretch your Social Security check.
Boomer: With the 0.3% cost of living adjustment for Social Security recipients, how much will the average retiree see their monthly payments rise?
Johnson: The 0.3% COLA will increase benefits by $3.00 per $1,000 in benefits. This would increase the average retiree benefit of $1,355 to $1,360.  That said, the increase may not be noticed by the majority of people, because rising Part B and other increasing Medicare premiums will take the entire amount.
Boomer: What is the COLA based on? In your opinion, what should it be based on?
Johnson: One would think that a cost of living adjustment for retired and disabled Americans would be based on the increase in costs of goods and services most used by the retired and disabled. But that's not how it works. The COLA is based on the spending patterns of younger working Americans, the Consumer Price Index for Urban Wage Earners and Clerical Workers (CPI-W), which doesn't include the spending patterns of people age 62 and older.
Younger workers have very different spending patterns than retirees who must spend more of their budgets on healthcare and housing, two categories which increased several times faster than overall inflation over the past twelve months.  Younger workers spend a greater portion of their income on gasoline, which has gone down.
Since 1983 the government has tracked the spending patterns of people age 62 and older under an experimental senior CPI, the Consumer Price Index for Elderly Consumers (CPI-E). That index gives greater weight to healthcare costs and housing. The Senior Citizens League believes that the CPI-E would be a better choice for the COLA. The Senior Citizens League is working for legislation that would use the CPI-E to determine the annual COLA.
Boomer: How does the increase compare to the actual cost of living increases seniors will face?
Johnson: The 2017 increase fails to compare. If the government were to use the CPI-E to calculate the COLA for 2017, Social Security beneficiaries would receive a 2.1% boost in benefits, instead of 0.3%, or a boost of $21 per $1,000 in benefits instead of $3.00. Seven times more.
Boomer: What tips can you offer retirees on how to stretch the increase in their monthly check?
Johnson: Check drug and health plan coverage now during Medicare Fall Open Enrollment that runs through December 7, 2016. Some of the nation's biggest Part D plans have had the largest jumps in premiums. You can do this yourself by using the drug and health plan finder on Medicare.gov and doing a search based on the drugs you currently use. You can also get help to compare plans through many Area Agencies on Aging, and local senior services departments and senior centers.
To lower your costs on prescriptions, check your pharmacy choices and make sure your pharmacy is a participating network pharmacy. Check to see if using mail order for maintenance drugs will lower costs. I recently did a comparison for a friend and based on the drugs taken, which were all common generics, the cost of using mail order was about one fifth the cost of using a retail pharmacy.
Boomer: Medicare Part B premiums are going up next year, how can seniors work this into their retirement plans?
Johnson: Medicare costs tend to rise about 7% per year, but the actual amounts vary widely and there can be years in which the increase is well over twice that amount. In addition, Medicare supplemental insurers also boost premiums based on age and the need for more services. Spiking prescription costs drive up premiums, deductibles and increase out-of-pocket costs. Then there are expenses that Medicare doesn't cover like dental, vision and long term care.
Some 47% of the people who participated in The Senior Citizens Leagues 2016 Senior Survey say they spend at least one-third of their Social Security benefit just on healthcare costs alone. Of those, 18% spent more than one-half of their benefit on healthcare. This points for the need to maximize Social Security benefits and savings.
To do this delay benefits and continue to work. Social Security benefits are permanently reduced by as much as 25% when starting benefits prior to 66.  In addition, when working under full retirement age (66), any earnings over the exempt amount will result in Social Security withholding your benefits. It doesn't pay. Delay.
Additional work can boost your benefits.  Social Security calculates benefits on the highest 35 years of earnings. Continued years of earnings, particularly if these are your highest earning years, may increase your initial retirement benefit amount. 
We recommend that you delay starting Social Security, until age 70. Social Security benefits grow 8% per year after reaching age 66, which is a return that you can't count on from any other type of investment.