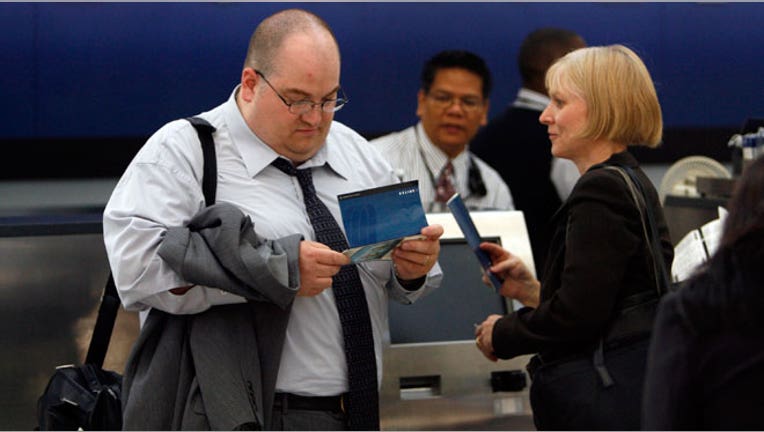 The holiday travel season is just around the corner, but that doesn't mean you are out of luck finding a good deal.
Deals still abound for the December holidays and even for Thanksgiving, but you have to act soon. Whether you're looking for a low-cost getaway or cheap airfare to visit family and friends, here are some tried and tested ways to save on your holiday travel.
"We find that about 21 to 28 days [before a trip] is the best time on average to book travel," says Joe Megibow, vice president and general manager of Expedia. "We're very much still in that window to get online and get those flights."
He adds that if you plan on flying across the country for Thanksgiving, October is your best bet to find a deal. For shorter trips, say up the coast, you can even get cheap airfare in November.
But don't wait too long. The travel dates for Thanksgiving are pretty standard for everyone and it's a short window, which means there's a lot of demand.
According to Clem Bason, president of HotWire, in 2011 prices for airfare during Thanksgiving week increased by more than 20% compared to non-holiday days.
Kayak spokeswoman Jessica Casano-Antonellis says airfare for Thanksgiving 2011 started to steadily increase after Oct. 19.
Booking in advance is one way to save on airfare, but if your schedule is flexible, experts say the best time to fly is Thanksgiving Day and return on Tuesday, which can save 18%, according to Casano-Antonellis.
"We recommend you avoid departing on a Sunday and returning on a Sunday. Those flights tend to be 32% more than average," she says.
Shopping for two one-way tickets may be more time consuming, but can yield savings, as can bundling airfare with a hotel and car rental. "You can save an average of $500 if you book the same hotel, the same flight and the same car as a bundle package," says Expedia's Megibow. Based on travel data for last year he says some of the best deals during the holidays were for trips to Reno, Nev., Myrtle Beach, S.C., Colorado Springs and Raleigh Durham, N.C.
According to Bason, hotel prices increased 5% in last year during Thanksgiving week and he expects the same small increase this year. "It's a good time to book a hotel because most people are staying with family so the hotels are not ridiculously occupied. He identified Boston, Washington, D.C., Orlando and San Francisco as good travel destinations for the turkey celebrations.
If you're looking for getaways during the December holiday season, Kayak's Casano-Antonellis reports that in 2011 the best time to book U.S. domestic travel for the holidays was in the first week in December through Dec. 10. The cheapest flights departed on Dec. 24 and 25 with a return date of the 27 or 29. The highest fares in 2011 were on Dec. 22 and 23, returning on Dec. 26 through the 29.Returning from New Year's Eve travel on Jan. 3 will also save you some money.
Since the holidays are a popular time to travel, many travel websites and agencies offer packaged deals that can save some money. For example, Expedia.com is running a Black Friday promotion on the Tuesday before Thanksgiving featuring up to 50% off standalone hotel deals in its ASAP program. Travel experts say if you are flexible about where you want to go then you'll be able to save a lot by taking advantage of the holiday travel deals.
When you vacation can also save you money. Hotwire's Bason says the best times to travel during the entire year are the weeks between Thanksgiving and Christmas with airliners and hotels looking to fill spaces.
"Across all the different types of travel products the weeks between Thanksgiving and Christmas are the slowest weeks of the year and offer the best deals in general for any location. You can book them now or wait to the last minute."