How to Stay Positive with Your Job Search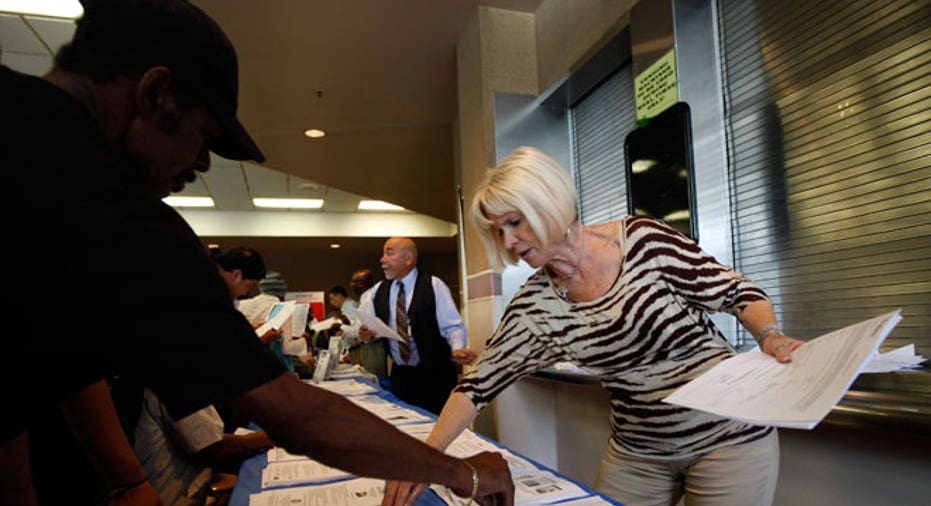 You're discouraged. You're overwhelmed. You're tired of looking for jobs.
And you're not alone.
For many job seekers, looking for a job is a stressful process. Filling out applications, writing resumes, networking, and attending interviews can become draining after an extended period of job searching. Especially when your job search lingers longer than expected, it can be difficult to keep your eyes on the prize.
But there's good news for discouraged job seekers: According to May's job report from the BLS, the U.S. economy added 217,000 jobs, which is more jobs than the country has ever had before.
Despite the growth in jobs, it can still seem like there aren't enough opportunities available for job seekers. If you're feeling a little down and looking for positivity in your search, repeat these five job search mantras after me:
1. I will find a job.
According to The Job Outlook for The Class of 2014 study by NACE, employers expect to increase hiring by 7.8 percent this year. This means there will be opportunities for job seekers to find a job.
Throughout your job search, you'll experience a roller coaster of emotions. Some days you'll move forward in your job search and there will be others where you take one step backwards. However, what's important to remember throughout your entire search is the fact you will find a job, even if it takes longer than anticipated.
2. I am qualified for the position.
If you want to land a job, you need to believe you are qualified for the position.
Seventy-two percent of job seekers believe they are confident they know to present their skills to an interview and more than half of job seekers believe they know what employers are looking for.
When you doubt your qualifications, you are only counteracting your job search. To boost your confidence, build your resume and cover letter around your best accomplishments. This way, when you enter the interview, you will feel more qualified and be able talk confidently about your experience.
3. I will make a great first impression.
Research shows 10% job seekers ages 18-34 fear they will make a bad first impression during the interview process.
To overcome this fear, you must believe in your experience, skills, and character. You have what it takes to land a job, you just have to have faith in yourself.
As you prepare for job interviews, remind yourself of your accomplishments and the positive things people have said about you in the past. When you think positive thoughts, you will radiate with positivity and make a great first impression during an interview.
4. I can find a job through networking.
According to the U.S. Bureau of Labor Statistics, 70% of jobs are found through networking. In fact, four in 10 job seekers find their favorite job through a personal connection.
Networking your way to a job can be time consuming, but it's definitely worth every minute. Throughout your job search, reach out to your alumni networks, professional organizations, friends, and family.
You also need to be proactive during your job search by networking online, attending networking events, and setting up informational interviews. These are all things you can do to build your connections and discover opportunities.
5. I will land my dream job.
Many professionals often fear they will never find their dream job. In fact, only 14 percent of Americans say they are currently in their dream careers.
When it comes to landing your dream job, you must be patient. Your first, second, or even third job might not lead you to your dream job. However, if you stay focused on your goals and create opportunities for yourself, you'll be one step closer to landing your dream job.
The secret to staying focused during your job search is maintaining a positive attitude and focusing on your goals. By following some of these mantras for job seekers, you'll discover yourself feeling much better about your search.
Read More from Glassdoor:
5 Ways to Woo Hiring Managers During The Interview Process
Nearly 1 in 5 UK Employees to Apply for Flexible Working: Glassdoor UK Flexible Working Survey