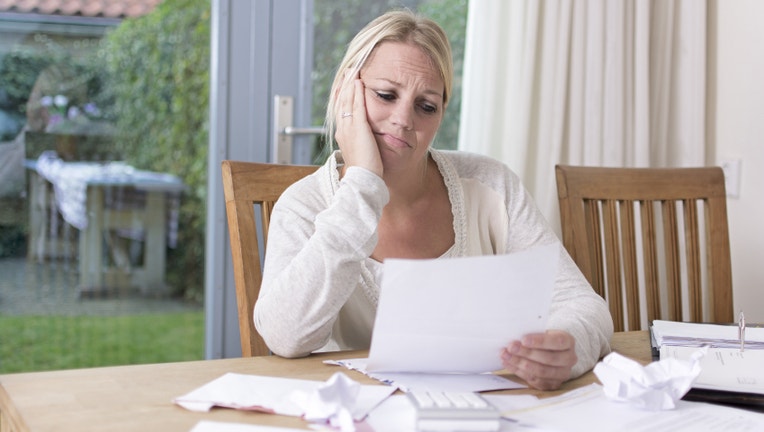 Maybe it happened after your 86-year-old father had a stroke.  Or when your disabled cousin was nearly evicted for continually forgetting to pay her rent.  Or perhaps you were appointed by the court because your brother and his wife were killed in a car accident, leaving their three minor children parent-less.
Most of us don't plan on managing other people's money, or OPM.  But whether you have a "power-of-attorney" or are called a "guardian," a "custodian" or a "trustee," you are considered a "fiduciary."  As such, your primary responsibility is to manage and spend the assets of the individual in your care in their best interest.
And you'd better be prepared to prove it if anyone questions your motives.
"Millions of Americans can't manage their property," says Naomi Karp, senior policy analyst at the Consumer Finance Protection Bureau (CFPB).  As a result, "millions of lay people- family caregivers- are thrust into this role.  Most are well-intentioned, but they may not be good at managing their own money, so we wanted to give them a step-by-step guide" of what's expected.  The result: Managing Someone Else's Money: Help for Guardians of Property and Conservators.
More Common Than You Think
According to Karp, who is in the CFPB's Office of Older Americans, a "conservative" estimate is that 20 million people in this country have legal authority to manage assets owned by another person.   She cites a Federal Reserve study which found that about 22 million individuals age 60 or older have given someone else power-of-attorney.  And a Social Security report that more than four million adult beneficiaries have "representative payees"- another person, an institution or an organization that their check is sent to because they are unable to manage their own finances.  The National Center for State Courts estimated that as of 2008, there were more than 1.5 million adults whose affairs were being overseen by a court-appointed guardian.(1)
Mistakes Can Have Serious Consequences
While there are occasional horror stories about abuse and neglect on the part of fiduciaries, thankfully, this is generally the exception rather than the rule. Most mistakes are due to ignorance or poor judgment.
For instance, "People don't understand what is a conflict of interest," says Karp.  In addition, it's not always clear-cut whether a decision was truly in the best interest of the person in your care. "We're trying to raise awareness."
For instance, assume you are the guardian for your elderly mother.  You want to withdraw money from her bank account to buy a car so you can drive mom to her doctor appointments.  But the rest of the time, you're going to use it for your own needs.
Conflict of interest?  Hmmmm.
Or, let's say grandpa's home needs some repairs.  You hire your son to do the work.  Maybe you consider him the best handyman on the planet.  Coincidentally, he is a little tight on cash these days.
Conflict of interest?  Hmmmm.
"People have to figure it out.  We're trying to suggest that you don't buy the car, or that you just use it for Mom.  Or that you buy a less expensive car."  Or that you get written bids from other contractors in the event you have to justify hiring Junior.
Imagine you have power of attorney over your grandmother's bank account.  She always gave the grandkids a check at the holidays.  Is it OK for you to continue doing this?  "It depends on the state and whether this is specified in the documents," says Karp.
Make It Easy to Follow the Money
Although "caring" about the individual is hopefully your motivation, what he law cares most about is how you manage, protect and disburse their assets.
At the very least, anyone acting in a fiduciary capacity needs to keep very good records about how much money was disbursed and why.  And, make darn sure you can demonstrate that it was spent in the best interest of the individual in your charge.
Though it might not be as convenient, it's critical that you do not co-mingle money or property.  Maintain a separate checking account for the other person. Don't take cash out of their account to cover bills.  "Pay their bills out of their account.  Don't pay them out of your account and then reimburse yourself," says Karp.
"If you're a court-appointed guardian, don't pay for things in cash," advises Karp.  Checks and credit card bills create "a paper trail to show you are not wasting the money" in the event a judge questions where it went.  You should also be aware that you are required to take an inventory of the possessions and accounts owned by the person entrusted to your care- and that this needs to be filed with the court within a certain period of time.
What Kind of Fiduciary Are You?
The brochures created by the CFPB cover the most common types of fiduciary: court-appointed guardian, agent with a power of attorney, Social Security alternative payee and trustee of a living trust.  Best of all, they are written in layman's language, not legalese.  They offer clear guidelines to those who may not be financially- oriented, but who suddenly find themselves in the position of being a caretaker for a loved one and suggest where to get help, if needed.
In addition, six state-specific brochures are being created in conjunction with authorities in Virginia, Arizona, Florida, Georgia, Illinois and Oregon.  These states were chosen, says Karp, on the basis of having "a large number of older people or a higher percentage of their population that is older."  Guides for the state of Virginia just came out.  The others are in development.
To order or download a copy of Managing Someone Else's Money: Help for Guardians of Property and Conservators visit CFPB publications at Publications.USA.gov.  Enter the title in the search box. Virginia residents will want the specific guide for their state.