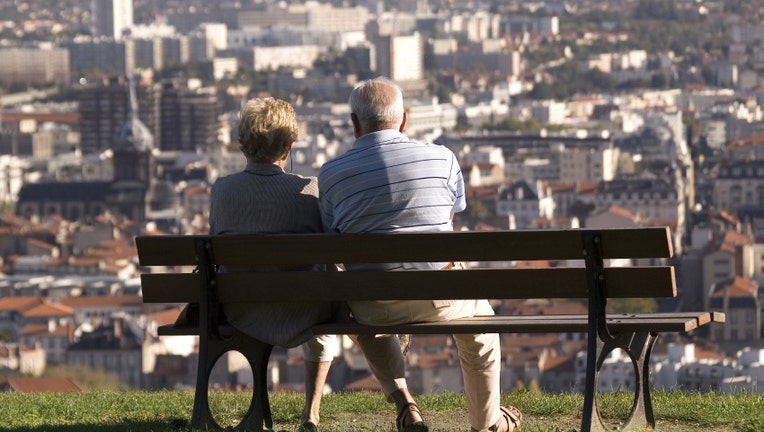 When it comes to retirement readiness, most of us don't feel adequately prepared.
The number of Americans who report making financial preparations for retirement dropped to 70% in 2012, the lowest level in three years, according to Ameriprise Financial's 2012 City Pulse Index. While 63% of respondents report having set money aside for retirement, only 37% feel "on track" for retirement.
The study, which examined consumer retirement planning in the 30 largest U.S. metropolitan areas, highlights why would-be retirees are staying in the labor market longer to help shore up their nest eggs.
"People are going to need to make more provisions to take care of themselves, not less. The whole issue is having adequate cash inflows during retirement to live the lifestyle that an individual wants," says Mark Lee, a certified public accountant with Business Legacy Consulting in Massachusetts.
The survey found that the country's most prepared and retirement-confident residents reside in Hartford-New Haven, Conn.; San Diego; and Minneapolis-St. Paul. The least prepared cities are Indianapolis, Charlotte and Washington, D.C.
The findings come at a time when rising costs of health care, Social Security, taxes and Medicare are pinnacle issues on the presidential campaign trail. In fact, all these topics were discussed at length in the first presidential debate.
More than half of survey responders indicated that President Barack Obama and Gov. Mitt Romney's positions on these topics were very likely to influence their vote. More than one- quarter said Social Security and health care changes would jeopardize their retirement plans.
With only 20% of the workforce feeling financially secure enough to retire before 65, according to the survey, the labor market and economy will continue to struggle as boomers continue to save more, spend less and remain in the workforce.
To ensure being financially prepared to retire, experts advise constantly evaluating spending and saving habits, establish and invest in an a savings vehicle and keeping up to date on new investing tools and regulations. Here are six of their best tips:
Write a detailed retirement Plan. "Calculate how much money you'll need to cover your essentials over the course of a 30-year retirement and then add discretionary expenses … inflation and health care into your projections," says Suzanna de Baca, vice president of wealth strategies at Ameriprise Financial.
Once you establish how much you will need, online retirement planning calculators can help create a savings plan. They take into account savings, current and expected retirement age and expenditures to show how much you need to save to hit your goal. Most online calculators allow you to play around with the numbers including target retirement dates, interest rates or unexpected expenditures.
Seeing the numbers in black and white may show that you need to readjust your budget immediately, or you may find that without a mortgage or another circumstance during retirement, you could splurge on that new sofa.
Look at retirement savings as a monthly bill. Make your retirement savings automatic. "Even if you contribute a modest amount each month into a 401(k) plan, you won't even know it's being taken out of your paycheck," says Andrew Meadows, brand ambassador for The Online 401(k), a San Francisco retirement plan provider. "Set it up and forget about it, but know that your retirement bill for the month has already been paid without [being] constantly reminded that it's due."
Invest in "value" purchases now. "If you're going to spend money on a purchase, put that money toward something that is going to be really durable and really functional for the long haul," advises Meadows. That means purchasing a home for the long haul, a tool you will always need or necessary medical equipment. Don't spend on expensive items that depreciate such as clothes and cars.
Don't wait for retirement to be frugal. Spending is okay when you've done your homework. "Our clients are using their smart phones for countless reasons - trading, banking, tracking their calories - but how many of them are using the various applications available that are designed to help them save money?" says Eric Wasson, vice president of business development at Hefty Wealth Partners in Indianapolis.
Being frugal with your purchases will set the pace in retirement and help keep your budget intact.
Track your spending and saving habits weekly. "A little time and organization goes a long way," says de Baca.
She suggests setting aside one day each month to review your finances and to consider meeting with a legal and financial professional annually. Taking the time to review your finances will show any spending missteps and re-evaluate your progress. "This also provides a good opportunity to make adjustments if you situation or plans for the future have changed."
Be an active manager of your retirement portfolio. If you manage your own retirement accounts through a discount brokerage or maintain non-tangible assets or business investments, check in on them regularly to see how they're faring, suggests Wasson. There may be an opportunity that yields more profitable results and will allow you to ease your budget a little. "If you want to be able to live comfortably in retirement, it doesn't just happen by accident. Like anything else worth doing, it takes a daily dedication to [looking at] the big picture," he says.